GAFUR GHULAM LABORATORY WORKS: POETIC PICTURE AND IMAGERY
Reference & Education → Poetry
Author

Farzona Kayumova

Published

April 23, 2023

Word count

808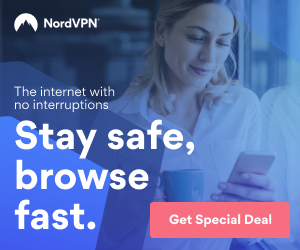 It is known that poetry differs from other types of Word Art in that it expresses a passionate attitude towards reality, impressively reflecting feelings and experiences. Each image, detail and illustrative means contained in it will help to reflect spiritual experiences. "Every new poem is a new phenomenon. It means that he has his own nature, his own livelihood, the quirk of his own images. Therefore, it is impossible to completely cover all the magical, subtle sides of poetry in general" [14. Ten P.]Although each poem has its own nature, the world of images, its livelihood, there are also such general laws of artistry that they help to form a sound picture of a poetic work. The main hero of the poetic work is a lyrical hero, many elements of which are aimed at illuminating the lyrical "I" senses, its complex and contradictory spiritual world. In this process, poetic images are considered to be a factor combining all the components of the poem. Poetic images in a way directly related to the artistic intention and skill of the poet perform different tasks. They show not only the worldview of the poet, the illumination of his spiritual world, but also his spiritual and spiritual appearance. Analysis of the originality of Gafur Gulom in the use of poetic images allows to understand the leading features of the poet's poetry.
The problem of the psychology of artistic creativity and creativity in the laboratory of creativity of a separate poet: literary relations, mutual cooperation, analysis and research of the problems of imagination and individuality, poetic individuality are topical in the world literature at all times. In particular, Aristotle poetry in antiquity [when poetry says it refers to artistic creation in general) although " catharsis[3. 42] that is, he saw a desire for purification. In the world literature of the twentieth century poetry was considered as a means of poetic attitude to social problems, artistic expression of the creative spiritual and spiritual world-the truths of Botany. In an interview with renowned writer Frans Kafka Czech musician and writer Gustav Yanoux, he expresses such thoughts about art: "art is an expedition that has always been guided by reality... The truth is the most necessary thing in life for every person and, nevertheless, it is impossible to get from someone or buy. Everyone should be able to create it regularly in his boots, otherwise the truth will perish " [6.117-118] Therefore, a real work of art should serve the spiritual maturity of Man and society, the triumph of truth and truth. Already every artist, relying on his inner world, creates works of art, so the same aspect becomes the main factor that ensures its creative originality. Famous Russian critic V.G.Belinsky: "poetry is an expression of life or, more correctly, life itself. Not, life in Sioux is more realistically manifested than reality" [5.99] - style opinion is based on the conviction and conviction that fiction is sincere, truthful and trustworthy.
Writer and literary critic of E. Khovardschol: "poetry is neither an imitation of Real existence nor its interpretation. Sioux himself is in excess of reality " [16.459] - also emphasizes that artistic creativity relies on the truths that are leaking from the heart. Therefore, judging by the artistic work, it is considered an important criterion not only how Real his real life views are shown, but how sincere and touching he can express his feelings. Gafur Gulam deeply understood that the poem can fulfill its artistic and aesthetic function, reaching an impressive reach to the heart of the bookstore, provided not only the content, but also the formality with the expression of musicality, ohandarism, feeling and forgiveness. This is reflected brilliantly in his poems with the help of a variety of images associated with artistic creativity, literature, word art. Deeply understanding of art and its features.Voluminous thing-events and thoughts reflected in artistic unique images. The poet brought to the level of a unique artistic image in his lyrics the details and different situations that can be encountered in everyday life. Gafur Gulom was able to approach the reader with an idea by expressing in the images the thoughts taken in the pen in the poem, "infecting" them to the reader. Poet artistic creativity and concepts associated with it continue creative traditions of classical literature in describing spiritual experiences. He skillfully created his own images, relying on imagination and thinking.
In the lyrical heritage of Gulom, various images associated with artistic creativity, literature, word art, such as "paper", "pen", "poem", "siyokhdon" are reflected poetically. Through these images, the poet expresses his aesthetic attitude to literature, poetry, life, society, the scientist and man. This circumstance is one of the factors that ensured the uniqueness of the poet's poetry. All of the above cases are you to observe the volumetric creative laboratory in a way connected with the creative moments in motion.
Kayumova Farzona Khairulla kizi is a student of the Faculty of Criminal Justice of Tashkent State Law University, "Human Rights" module of Carlow University in Pennsylvania, "American Law" course of Penn State Law University, "Data Science" faculty of Hertie School (Berlin) summer school.
References:
1.Abdurauf Fitrat. She'r va Shoirlik / "O'zbekiston adabiyoti va san'ati", Newspaper, 1995 year, 16 june
Akbarov.A Shoirning hayoti. T :"Adabiyot va san'at, 1973
Article source:
https://articlebiz.com
This article has been viewed 249 times.
Rate article
This article has a 5 rating with 1 vote.
Article comments
There are no posted comments.