The "Ins and Outs" of Event Budget Planning
Author

Julie Wong

Published

September 11, 2012

Word count

378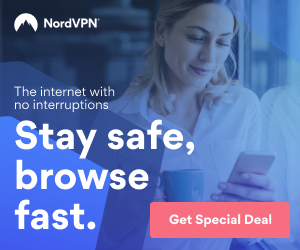 Creating a budget is one of the most important parts of planning any event. Experienced professional meeting and event planners know there are budget items that are often overlooked. Most people sit down and make a list of the big budget items such as location, menu, entertainment and decorating costs. Some items that are easily forgotten are taxes, gratuities, delivery and set up fees. Professional event planners can help you plan an effective budget and manage actual expenses as the event comes together.
One of the first steps to creating an event budget is to make a comprehensive list of everything that will go into the event. An experienced event planner will be able to add items to the list that may not have been thought about. For example:
• Will the event need signage outside of your venue to direct guests?
• Is valet staff required?
• Will a podium or rented audio-visual equipment be needed?
• Will attendees or honorees receive gifts?
• Does the event require permits that would increase the cost?
Another helpful tool is to organize event details into logical categories. You might group them by priority, chronological stages, or the must-haves versus the wish list items. The venue and catering costs usually are the most significant expense. A meeting and event planner can help you determine which of the items on your list are truly necessary and what the price ranges might be.
Depending on the type of meeting or event, miscellaneous overlooked expenses can add up. You might factor in the printing cost for invitations, but may forget name badges, programs, tickets, table signage, maps and registration packets. As you look at the location of the event, consider the possibility of needing additional space or amenities. Will you need break out or dressing rooms? Do you have any special electrical, internet or phone specifications that might result in extra charges? The list is endless and potentially dangerous.
Relationships with venues and suppliers can provide more accurate cost estimates that allow a realistic budget and can help prioritize budget items. Event Planners help determine which items could actually be eliminated without negatively affecting an event is priceless. Sticking to the event budget shouldn't be difficult if all details have been accounted for in the planning process.
The Event Concierge provides meeting and event management services nationally, ranging from site selection, invitation production, budget planning and management, transportation, food and beverage planning, entertainment and audio/visual production.
Julie Wong
The Event Concierge
21001 N. Tatum Blvd. #1630-477
Phoenix, AZ 85050
Phone: 602-569-5333
Fax: 602-569-5444
Email: info@eventconcierge.com
Website: http://www.eventconcierge.com
Article source:
https://articlebiz.com
This article has been viewed 19,368 times.
Rate article
This article has a 3 rating with 10 votes.
Article comments
There are no posted comments.