Online Relationship Building Takes The Steady Road To Success
Author

Ruth Davies

Published

May 6, 2013

Word count

707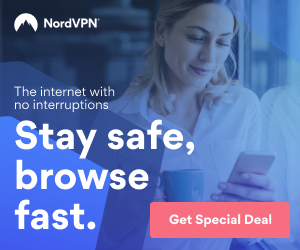 Let's not beat around the bush here, when the search engines such as Google decided that back links would form an important part of their ranking algorithm, they did it precisely because they understood the importance of relationships between websites. Right from the very beginning certain key elements were absolutely fundamental to this, although it may have been that the technology to support the implementation of these elements was not available at the time. Let's take a look at three of the most telling changes that have occurred in terms of Internet marketing and search engine optimisation in the past 12 years and understand exactly why Google and the other search engines value proper contextual links and real relationships over spam and "empty" linking.
Number one. If you're website is of a high enough standard, your ideas are both relevant and well presented then you are looking for citation from websites in the same niche as your own. Make no mistake, this is the original intent of adding links to the algorithm that Google uses to decide on the rank of your website. It's all about peer review and peer citation. With the onset of multimedia and social media this has become more relevant as the interaction between websites is easier now than it ever was. Self-promotion, while possible in the short term is not the way to proceed when trying to promote a website as an authority in its field. By offering good quality content and, by linking to that content on a URL by URL basis rather than constantly hammering the root domain of a site, greater success is likely to occur. Deep linking to form peer sites that offer good relevant citation where it is appropriate is exactly the intended purpose of the "rank for links" trade off. This is the way that relationships and trust built. Trust as the real thing, in other words, something that operates at a human level.
Two. A key characteristic of spam is the rapid increase in links that are both created and discovered by the search engines that bear little or no relationship to the quality or quantity of on-site material that they link back to. It is hard to believe that almost 15 years after they became such an important element in website ranking that back links are not examined at a macro level for their relationship to the site that they link to. It is unrealistic for a Webmaster to expect a long-term increase in Serps based on massive spam filled link campaigns that seemed to suggest that poorly written content promoting third-party goods should have more authority than breaking news on major press network sites. Yet time and again you will see this tactic attempted by spammers. It is pleasing to see that this technique is having a diminishing return as the months and years roll by.
Three. Extrapolating from point number two, not only do the search engines now look upon a huge increase in links with a suspicious eye, they are also less likely to succeed in gaining any traction in the first place. Antispam techniques, e-mail spam filters and human moderation of third party submitted content are now increasingly becoming the norm. Many sites have outbound "no follow" links, which reduce the benefit gained by third-party sites. This characteristic is also increasingly being introduced particularly in the multimedia sector.
Without talking about the major Panda and Penguin updates as well as the over optimisation penalty that Google have introduced over the last 24 months, it is easy to see that the main clampdown has been on spam and spam filled link building. While it is true that some sites manage to buck the trend, we are seeing increasingly more good quality and high authority sites ranking for commercial phrases in every search engine and across every social media index. Hopefully this falling return for those employing so called "black hat" techniques are discouraging more and more unethical web-masters to either quit the business or change their ways. In 2013 the war against spam is well underway,and with the recent assurances from both international Internet legal think tanks as well as the search engines themselves, the squeeze on spam will only continue into the future.
Creating spam is not the pathway to success. The last two years shows that sensible link building with context and care will provide authority a good website needs to succeed.
Article source:
https://articlebiz.com
This article has been viewed 12,215 times.
Article comments
There are no posted comments.