Our Lucky Sites browser hijacker and its deletion
Author

John Stephens

Published

April 28, 2017

Word count

567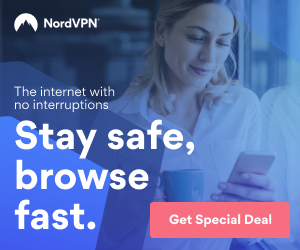 Recently there are too much advertising tools on the Internet, and these tools are too annoying to ignore their presence. Our Lucky Sites is one of these tools, that belongs to the type of browser hijackers. In this article we will explain you what is Our Lucky Sites and how to get rid of it.
Our Lucky Sites is the unwanted software that pretends to be good. It poses itself as a search engine with additional features that can help its users to browse the web faster and easier than via other search engines. It is impossible, of course, and we will explain why.
First of all, you should understand that search engine is not just a website – there are hundreds of skilled employees and thousands of powerful computers behind it. Each day Google checks all websites in the world for updates, the decent pages get indexed and if the page isn't good enough – it becomes unseen in SERP.
Speaking shortly – Google spends millions of dollars only maintaining its computers, and if there was another company that can afford to spend so much money - you would have heard about it. Now, let's talk about the browsing speed. When you enter the search query in the Google's search box and type Enter – you see how much results it had found and how much time it spend to do it. The approximate quantity of results is tens of millions or more, and the approximate time is less than a second. Even if there was a search engine that can do it faster – could you notice the 0,02 second acceleration of the search operation? I doubt it. Of course, that's all words, and I need facts to prove my point. The fact is that if you'll enter any search query in Our Lucky Sites search box and hit enter – you will see the Google results. Some other browser hijackers don't even try to hide that they are using Google, and you can see the inscription "Google custom search" in their search boxes. Actually, Custom search, or Google CSE service is the free feature that scammers use to manipulate with search results.
The developers of Our Lucky Sites use Google CSE in the easiest way: they limit the sites among which the search is performed by several dozen (or hundreds) of websites, selected manually. The owners of those sites are scammers, or people that want to promote their websites in half-legal way. According to this, when you enter any search request in Our Lucky Sites – you won't see the decent results. Another feature of Our Lucky Sites is the redirection to suspicious websites. It might happen when you're on your favorite website or when you're just browsing the Web.
As you see, Our Lucky Sites was created only to earn money and its developers don't care is it convenient or not. If you had enough of advertising and redirections – you can remove Our Lucky Sites from your PC right now and we'll help you to do this. There are two basic methods to get rid of any unwanted program: manual and automatic. Manual mode is more suitable for experienced user, because it includes the operations with important files. Automatic mode means that you will download a decent anti-malware tool and use it, so this method can be performed by anyone.
This article has been viewed 2,055 times.
Article comments
There are no posted comments.