El Salvador Adopts BitCoin
Author

Steve Burgess

Published

July 22, 2021

Word count

903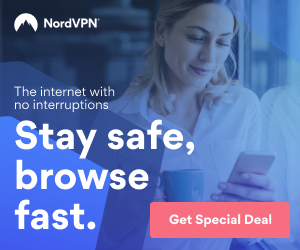 El Salvador Adopts BitCoin
copyright 2021, Steve Burgess
El Salvador just passed a law to make BitCoin (BTC) legal tender and is the first country to do so. It did something similar back in 2001, when it made the US Dollar the official currency, replacing the Salvadoran Colón (named after Christopher Columbus), which had been the official currency for more than a century.
What's interesting is that the dollar was adopted because it was a stable currency. It was adopted in hopes of stabilizing El Salvador's economy. While BitCoin is joining the dollar as legal currency, one would be hard-pressed to find a less stable financial platform. BTC is known for its wild fluctuations, although it also has had a dramatic upward climb in value during its just over a decade lifetime.
How did Salvadoran BTC adoption come about?
A few things came together. 70% of Salvadorans don't use banks – whether through choice or through inaccessibility. Many in El Salvador get their income via remittances from family or friends in the US. In fact, 2.5 million Salvadorans live and work in the US and send $4.5 billion dollars in remittances to family and friends in the home country, but there are substantial fees and delays associated with getting that money home.
An essential part of the adoption story was born in El Zonte, a small Salvadoran tourist town. It was frequented by Mike Peterson, a surfer and owner of a small concessions business in San Diego, who spent considerable time in El Zonte with his family when his own business was in the off-season. An anonymous Bitcoin millionaire heard about charity work Peterson was doing in El Zonte and offered a gift of $100,000, paid in Bitcoin, for Peterson to distribute there.
Peterson worked with El Zonte locals to set up an organization called Bitcoin Beach in order to improve the financial fortunes of the locals while encouraging storekeepers, employers, and others there to accept Bitcoin as payment in this town that had never had a bank. Accessing a bank required a half day, but accessing an app on their phones was more or less immediate. Furthermore, an ATM was set up (again, the only one in town) that handles Bitcoin transactions.
Then came the Covid.
The country's tourism industry collapsed and so did El Zonte's local economy. Peterson started handing out about $35 to each of 500 of the town's residents and won them over. Now about 90% of El Zonte's inhabitants interact with BitCoin regularly.
El Salvador's President Nayib Bukele, caught the BitCoin bug and found himself pushing his country's legislature to pass a bill to make BitCoin a new coin of the realm – along with US dollars. A noteworthy line from the passed bill: "It is necessary to authorize the circulation of a digital currency whose value answers exclusively to free-market criteria, in order to increase national wealth for the benefit of the greatest number of inhabitants."
By September, Salvadorans will be able use Bitcoin to buy goods and services from any Salvadoran business (with some exceptions for those that don't have the capability) and to pay their taxes in Bitcoin.
Here we might wonder about the sustainability of a currency that requires so much power to generate. It's estimated that the amount of electricity needed to generate one BitCoin is equivalent to about two months of the energy needs of the standard US household, or more than six months for a Salvadoran household. This in one of the first countries to establish recognition of natural forests as a living entity as a part of the Rights of Nature in El Salvador, signed by the country's National Assembly.
Geothermal Power
Well, there's an answer for that. President Bukele has announced the establishment of a clean geothermal power plant run by "100% clean, 100% renewable, 0 emissions energy from our volcanos." Without burning coal or atoms, and without diverting rivers, the plan will be to establish BitCoin mining within the country run by the existing power of the Earth's own heat generators.
While some are concerned that Bitcoin's extreme volatility (you might say, volcanic) could dramatically harm El Salvador's economy, Salvadoran lawmakers hope that this economic policy, along with cheap energy for cryptomining will attract investment and further provide previously unavailable financial resources for the 70% of Salvadorans who are unbanked.
Additionally, the design ought to facilitate remittances. Remittances provide about 20 percent of the country's gross domestic product.
Because of Bitcoin's ups and downs in value, President Bukele has announced that the country will provide a $150 million fund so that people can cash out their BTC for US dollars immediately. Some worry that will make El Salvador a safe haven for criminals hoping to launder their crypto there.
Chivo!
To promote the Salvadoran Bitcoin transformation, the government is setting up a Bitcoin digital wallet, called Chivo ("cool" in Salvadoran slang), with $30 for every Salvadoran citizen that uses it.
There are certainly some additional potential roadblocks, such as the fact that only about 45 percent of the population in El Salvador has internet access.
Will El Salvador overcome these potential problems to become a Bitcoin powerhouse. Will El Zonte be the birthplace of El Salvador successfully surfing a cryptocurrency wave, doing a 360 to a future that will pull many out of poverty? Or is it in for a rough ride, ultimately an economic wipeout? Time will tell.
Steve Burgess is a freelance technology writer & speaker, a practicing computer forensics specialist as the principal of Burgess Forensics, and a contributor to the text, Scientific Evidence in Civil and Criminal Cases, 5th Edition by Moenssens, et al. Mr. Burgess may be reached at http://www.burgessforensics.com or via email at steve@burgessforensics.com
Article source:
https://articlebiz.com
This article has been viewed 1,035 times.
Article comments
There are no posted comments.