How to uninstall Searchgra hijacker from Windows and from all browsers
Author

John Stephens

Published

September 25, 2016

Word count

538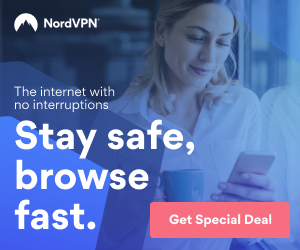 Searchgra.com is a new browser hijacker that a few days ago became one of the most popular viruses on the Internet. The reason for its wide spread is the active promotion via email, infected websites and through "affiliate" installation. In this article you will learn what is Searchgra.com, how it occurs on your computer, and how to remove it.
What is Searchgra.com
The reason for the wide spread of the hijackers, and the main problem in the fight against them is the fact that these programs can not be considered dangerous. They cause a lot of inconvenience to the user, including a permanent display of advertisements in the form of messages, SERP manipulation, pop-ups, change your browser and search engine settings, as well as the general weakening of computer protection and reducing its speed. However none of these effects are the direct consequences of program's actions. Searchgra.com only prompts the user to visit a variety of sites, or download content - but the user decides to do so or not. Thus, Searchgra.com is conditionally safe program and distributed quite freely.
Why Searchgra.com is so dangerous
In addition to spam advertising browser and substitution results of search requests, hijackers use another method, which is extremely annoying. This is the replacement of shortcuts. Most often, hijackers simply replace the browser shortcuts with the links to their main site, so that it immediately opened in the browser, even if you restore the home page settings. Searchgra.com creators decided to develop this idea and began to add an attribute "http://searchgra.com" to randomly selected shortcuts on the user's desktop, and attach it to the "Start" menu. Thus, if you use shortcuts on the desktop, then Searchgra.com will occur in front of you, even if you have closed your browser. If you reset the browser settings, change the properties of the shortcuts, it will be another problem - cleaning of the registry. Searchgra.com produces a lot of manipulation with the registry to protect itself from being deleted, and you will have to remove some values to get rid of the virus. All of these operations has only one alternative - to set a decent anti-virus.
How to remove Searchgra.com easily
There are two ways to remove Searchgra.com from the computer and from your browser. The first method is described in detail in the preceding paragraph. All these operations are required to perform manually, which can be a challenge for the novice user. If you can easily cope with these tasks, removing Searchgra.com not be working for you. However, the second method will allow you to remove Searchgra.com much faster and more efficiently, while preventing errors. This method is very simple: you will need to purchase an anti-virus program. This program will remove the virus automatically, change all the browser settings, restore shortcuts and clean the registry from malicious entries. All this will be done in a few minutes, and the user need only to begin scanning, and then remove the problems found. We can advise you on this antivirus. It is called Spyhunter, and tens of thousands of users around the world are able to confirm its effectiveness.
This article has been viewed 2,722 times.
Article comments
There are no posted comments.