Closing the POP3 protocol gap: how known errors are being solved with the brand new popConnect 10 from Visendo
Author

Dragos Manescu

Published

September 15, 2010

Word count

372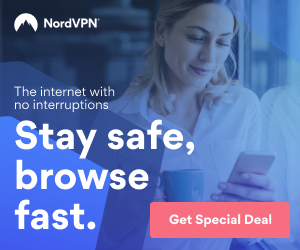 A POP3 connector allows various companies to solve an actual problem of downloading mail from external POP3 servers and delivering it to Microsoft Exchange Server or any other SMTP server. Normally, Microsoft Exchange Server cannot download mail from external POP3 servers and, hence, a POP3 Connector adds such this functionality to it.
For daily jobs, a POP3 connector should be integrated with antiSPAM and antivirus filters in order to fully fulfill the email security needs of any business, whether small, medium or big.
However, many have come across multiple problems with POP3 connectors that, ultimately, transform a simple process of fetching emails into a nightmare.
Among these problems I should mention:
The emails are waiting in queue 15 minutes, before they are fetched. So, the fetching is being processed at every 15 minutes. This is time consuming.

The spam filters are not too reliable. Very few POP3 connectors are able to blacklist and filter-out insecure email

There are roughly any distribution rules

There are limits with the attachments (independent of the SMTP server limits), the attachments are not filters automatically and the headers are not checked.

Catch-All problem: brings in SPAM together with email
All these problems are discussed and over-discussed on various forums and the solutions are limited. No matter the size of a company, the above mentioned problems, mean time consumption, security and vulnerabilities issues and long-lasting headaches.
With its brand new premium POP3 Connector, popConnect 10, Visendo is flawlessly closing the gap between you and your emails while solving all these issues and bringing in other features that are part of any complex email gateway. popConnect 10, remains a POP 3 Connector in terms of price and usability while enhancing advanced features that one, usually, finds with complex email gateways:
Filtering: anti-SPAM, anti-VIRUS plugins, keywords filtering

Attachment extracting, header check, blacklisting

Postmaster notifications, RSS (email forwarder), SSL support

Rule engine (distribution), integrated scheduler, logging

Multiple SMTP servers support

Active Directory integration

APOP support, GMAIL support

Database reporting

Single/Catch all accounts

Server Side Integration
So, Visendo popConnect 10 is the ultimate POP3 connector that, actually, plays the role of an Email Gateway and is targeted at small and medium companies.
Visendo is an internet technology company specialized in software products for telecommunications (Faxing and Unified Messaging) and mail messaging, with more than 10 years of international experience. Visendo Software provides performant software solutions, fast time to market, low operating costs and environmental friendliness.
https://articlebiz.com
This article has been viewed 5,310 times.
Article comments
There are no posted comments.