How to remove Marketing Research adware from Windows and all browsers
Author

John Stephens

Published

October 12, 2016

Word count

775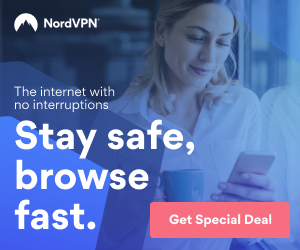 This article is dedicated to the program, called Marketing Research. It's a strange name for the advertising program, but hey, it's not an adware! It's the tool that helps to find some… researchers? There are so much written in its description that users don't understand what this tool actually does, but it doesn't matter when Marketing Research is already installed on your PC. In the menu we see some kind of search engine, with links to the weird articles about some "scientific" and "innovational" stuff. Even the annotation is spelled with mistakes, but who cares about it, it's the science! Another sign is the "search directory" button. It means that Marketing Research isn't the search engine, and if you'll try to find something with its help, you will see only those results that are in the program's directory. And the directory is full of different ads. There are big and small banners, pop-up windows with loudly playing videos, links to the suspicious websites and other trash. The reputable advertising agency won't even try to distribute these intrusive ads, but it's OK for Marketing Research.
So, the plan is simple: to lull the user's attention by smart description of functions and profits that user will get from installing an adware. It can easily be done with help of the carefully created program's name and description. The name must be somehow related to money, business, deals or something like that. The functions must be impressive, bright and extremely useful. User needs to install the program to check it out, so scammers might even say that their adware can mine the gold, fly to the Moon, and be user's best friend. If this plan is successful, Marketing Research penetrates the defense of user's PC, and starts working.
What Marketing Research actually does, if it's not about marketing and not about researching?
Marketing Research is an adware. It just generates ads and shows it in your browser until you remove it. Some users remove such tools fast, some need few weeks or even months to realize that something's wrong, but the result is that web-scammers have an impressive profit from these programs. It's sad to say, but Marketing Research is not even a virus, so its creators aren't criminals by the law. Hijackers doesn't corrupt files, doesn't try to lock the desktop or browser, doesn't demand a ransom for something – it just shows ads. Lots of them. It shows hundreds of ads to each user every day. Such amount of advertising is difficult to accept, and if a user searches on the internet for some information and not for advertising itself, such a method surely won't boost sales of the advertised product. So, what is the meaning of this?
The meaning lies in three words, and the words are "pay per click". It is a system of advertising services payment, which is widely used in relation to advertising on the web. In this system, the advertiser must pay for each visitor who went to the site via the link provided in the advertising banner. When a pop-up or banner is created, it contains the link to the advertised website. If someone clicks on the link to the advertiser's site, it appears in the statistics, and you can easily see how many visitors were attracted to the site by means of advertising, how many - through search or other websites. Now it becomes clear why Marketing Research shows so many ads: fraudsters simply hoping that the user accidentally clicks on the ad and will be redirected to the site. Given that many banners cover the navigation buttons on the websites, then it happens quite frequently, and users, without knowing it, bring money to fraudsters, who will be able to create even more unwanted programs.
How Marketing Research works and how to make it stop?
After penetration of your computer, Marketing Research modifies browser settings so to show as many ads as possible. First one is the change of the home page, and second one - the search engine. Also, the security settings that are responsible for filtering the hype are turned off, as well as other settings that make the browser safer. The browser turns into a vulnerability through which the unwanted programs crawl into the system, gradually clogging it. There is only one way to stop this mess - to remove the Marketing Research.
I hope that we fully describe all the features of Marketing Research, and you will realize how dangerous can be this program.
This article has been viewed 2,489 times.
Rate article
This article has a 3 rating with 5 votes.
Article comments
There are no posted comments.