How to Track SPAM Calls – Beat the Telemarketer
Author

James Parker

Published

March 14, 2017

Word count

461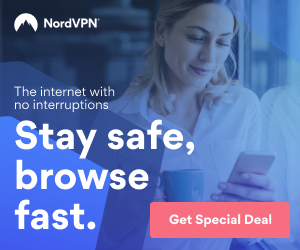 I frequently receive unsolicited telemarketing calls selling me garbage I'm not interested. In this article I'll explain how to stop spam calls once and for all.
Before investing time identifying an 'unknown caller', answer the phone once and ask who they are, and whether they're a telemarketer. Request they remove you from their marketing database, hang up, then using a directory enquiries service (we recommend Phone Book Direct), find their name and address, send a letter asking where they obtained your details from and perform this routine for every spam caller.
We now had letters from 10 different businesses identifying where they obtained our details from without consent, and half of these businesses confirmed one single marketing company as being the culprit; their letters confirmed this and served as evidence in case I needed to pursue further action.
The next obvious step was contacting the marketing company identifying the harassment we suffered a result of their negligence and demanded they remove our details; they agreed they'd contact the 200+ companies and no longer pass on our details.
The essence of this tutorial is simple:
If you don't answer the call; they'll keep calling back.

If you request your details be removed; other businesses still have them.
So, find out where businesses got your details from, and request that company remove your details.
Going to court costs money though, so we contacted the marketing company with our request to remove us from their records and provided them proof of the letters the other businesses sent us confirming it was them; they agreed to remove us and consult every company they passed our details onto (which was over 213 businesses in total).
Suddenly… No more spam calls.
Being bombarded with spam calls for 9 years+ becomes harassing and annoying, but the best method is performing a directory enquiries search on every number that calls (we recommend Phone Book Direct) and sending the business a letter asking where they obtained your details from. We asked 6 marketing companies to remove our details and in 8 days, we haven't had a spam call till this day.
We came across a free service called which allowed us to perform reverse phone number lookups on EVERY number that called us, and was very impressed to find it identified 3 out of 4 numbers. The service gave us all the business details, including their name, and even their address; within one sweep we had identified 10+ spam callers.
I don't usually represent satisfaction for a product or service, but Phone Book Direct has literally pinpointed the businesses spamming us, and as a result we've managed to cease all spam calls to our house, and finally live in peace; they've literally saved our life.
I hope this helps.
Phone Book Direct's website link:
http://www.phonebook.direct/
Very satisfied! An absolute life-saver.
Article source:
https://articlebiz.com
This article has been viewed 2,104 times.
Article comments
There are no posted comments.