Chrome Search Today deletion, ways of penetration and methods of protection
Author

John Stephens

Published

November 12, 2017

Word count

543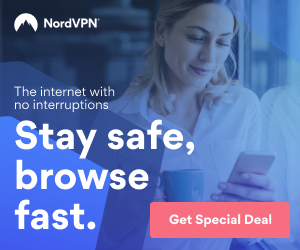 Here's an article about adware that is swiftly becoming the most known and popular on the Internet: Chrome Search Today. We'll tell you what is Chrome Search Today, how it works and how to remove it from the computer and the system.
Are you seeing unwanted advertising in your browser? Do you feel that your computer became slower and dumber than it should be? Do you start mentioning strange software in the system that you haven't installed? These all are red flags of unwanted software and in particular – of adware. In this article we will tell you everything about adware, the methods of its works and the ways to get rid of it.
What is adware
Adware is a program that was designed for one purpose: to show ads on user's desktop and in his browser. It isn't useful in any meaning of this word, and it will never help you to do anything, regardless of what its description claims. Advertising programs aren't the most wanted type of software, so their distributors are trying to mask them under the guise of other programs. Unfortunately for them, all good and cheap (or even free) programs for almost any purpose are already developed, so scammers can't just pick anything. Based on this, they're trying to invent new types of software. The most known of them are system optimizers and search helpers. System optimizers don't do anything that user can't do and mostly are just showing signs of activity without real action. Search helpers, supposedly, can help you to search for something on the Internet, and they, supposedly, can do it better the well-known search systems such as Google or Bing. But if you were naïve enough to install such program you can easily understand that it also uses Google Search and is an obvious trash.
There are many ways of virus deletion, but any expert will say that it's way easier to decline the installation of a virus then to remove it. If you want to ensure your system's protection – it won't be enough to install an antivirus, because you'll need to change your habits on the Internet. The download of any suspicious software should be abandoned and it will neutralize the most of threats. The second way of penetration is e-mail. Closely inspect all emails that you're receiving and don't open the suspicious ones, especially the ones that contain files. If you will follow these advices – your system will remain safe forever (or until hackers will invent new methods of penetration.
First and foremost advice for you will be to avoid suspicious programs that don't have an obvious purpose. Though, if adware is already in the system – this won't help you. If Chrome Search Today is already installed – you'll have to take additional measures. There are many versions of this program, and some of them can be easily removed through Control Panel or via uninstaller. If these methods won't work you'll need to follow our advices and remove Chrome Search Today manually or through antiviral software. These advices could be found in full version of this article on Chrome Search Today deletion.
My name is John and I'm in my early thirties, trying to push my website to the top with all legal methods. It's important for me to satisfy each reader that visits my website, so leave the comments and rate the article that you've read. Here's the article on Chrome Search Today removal.
Article source:
https://articlebiz.com
This article has been viewed 1,580 times.
Article comments
There are no posted comments.