What Our Organizations Need Right Now
Author

Susan S. Freeman

Published

September 23, 2021

Word count

608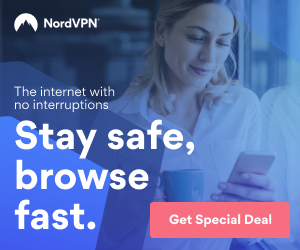 Our organizations are crying out for change. In response to the extraordinary events of the last year and a half, we have rare opportunities right now to meet this moment. One of these is by increasing our individual and collective ability to be present with each other as leaders.
I have been encouraged by the many ways I see this moment creating a movement towards more mindfulness and presence. I've been working on changing myself for the last twenty years in a very particular way-- deepening my own presence, and have used yoga and mindfulness as the pathway.
My curiosity caused me to recently attend the 6th Annual Mindful Leadership Summit in Washington, D.C. This gathering brought together around 500 folks from all over the world who are leading and practicing this work, in corporate, governmental and non-profit organizations.
The business case for mindfulness at work was shared by large organizations via case studies. These included global organizations Novartis, whose topic was "Creating a Culture of Mindfulness at Work"; IBM, whose topic was "Mindfulness @ IBM—Building a Resilience Program with the Mind at Its Core."
One of the most stunning examples was delivered by Marvin Riley, President and CEO of Enpro Industries, and Dr. Susan Sweeney, President of GGB Bearing Technology. Entitled "Mindfulness @ EnPro--A Mindful, Publicly Traded manufacturing Company," the presentation detailed their approach to making mindfulness a core part of the company's way of working. They shared Enpro's "commitment to a dual bottom- line philosophy with its 6000+ employees. The company uses mindfulness throughout its global operations to increase mental, emotional and physical agility in order to create shareholder value and an amazing place to work."
Mindful manager
What's important to note is that for any mindfulness initiative to be effective, it was embedded as part of the company culture, and that started at the top of the organization.
Here are some of the key takeaways from their presentation that illustrate how mindfulness can be woven throughout an organizational fabric to achieve results:
Enpro created a three-pronged framework that includes individual, communal and institutional benchmarks.
A. Individual:
From "past" to "present" in orientation
From "Ego" to "Eco"
From "rigid beliefs" to "open mental models"
B. Communal
From "they" to "we"
From "pseudo" to "authentic"
From "advocacy" to "inquiry"
C. Institutional
From "directing" to "learning"
From "single" to "dual bottom-line"
From" hierarchical" to "values-based" decision-making
Here are some of the ways that look at it in a practical manner:
Enpro meetings begin every day with mindful movement through a physical activity
They then build community by speaking with "I' statements, taking responsibility for their own ideas, with everyone participating
"Books at Work"; Building human connections through shared stories and conversations via book groups at lunch
Development through daily work; bring in experts to train and educate
Company places equal weight on human development and performance
Creates psychologically safe spaces throughout the organization
Meditate prior to group meetings
Set the field with "check-in's"—where are you?
"Check out" of meetings
Finally, lest we believe this doesn't add up to real results, the business is flourishing from a metrics perspective.
Consider that Enpro:
Won the Safest Company in America Award three times
11 of their facilities are landfill-free
75% reduction in medical treatment cases
805 reduction in lost time case rate
Consistent double-digit EBITDA margins
While we can't say that mindfulness at work caused these successes, it certainly is correlated with a competitive advantage.
It was heartening to see concrete data from senior leaders on how a commitment to mindfulness plays out in organizational life.
I'm curious about how you might be changing yourself this year.
---
If you enjoyed this article, I have others on my blog at susansfreeman.com.
Susan Freeman is an Executive Success Strategist, Leadership Coach, Speaker, Founder and Author of "Step Up Now: 21 Powerful Principles for People Who Influence Others". She writes on the topic of leadership and influence using her unique innovative system that blends Western strategy and Eastern wisdom to activate the Guru Leader Within. https://susansfreeman.com/
Article source:
https://articlebiz.com
This article has been viewed 745 times.
Article comments
There are no posted comments.