Babacar J. Diop a young successful senegalese leader with an inspiring history
Author

Meicy Grant

Published

November 2, 2021

Word count

1,767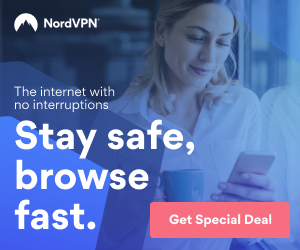 Babacar Junior Diop, born on July 25, 1995, in the Dakar suburb of Guediawaye, is the founder of the African Leaders Factory Initiative (ALFI). He is among the youngest of his generation in Africa who have distinguished themselves through their exemplary civic engagement and leadership on an international scale.
Son of a former taximan who became the fruit of his hope and a housewife mother, he was raised for several years in St. Louis. A graduate of the prestigious business school the African Institute of Management (IAM) in International Finance and Kansas State University in Civic Leadership, he was, in 2018, selected as the youngest African to be part of the American Express Leadership Academy Global Alumni which is a circle recognizing the top brilliant leaders in the world. After having been a civil servant in the neighborhoods of Parcelles Assainies during the years 2016, he was upset to see his former primary school classmate leave school for good because of the death of his mother thus indulging in a fight of survival, day by day, in very difficult conditions with his little brothers and sisters just in search of a better future. This story was the one that marked the young prodigy for life and since then has led him to create one of the most important organizations in Senegal and Africa under the name of African Leaders Factory Initiative (ALFI). The ultimate mission of ALFI is to produce leaders, entrepreneurs, scientists and activists trained to engage in the active resolution of the sustainable development of their community through education and adaptive training based on African values.
In 2002, Babacar J. Diop was a phenomenon in terms of perseverance, objectivity, hard work and serenity. He was rewarded several times by his elementary school, Les Filaos, as a brilliant and model student who accepted very early the role of class leader which he humbly assumed with a participative management. He was very dynamic and interested in Mathematics. He continued on this path while leading his own little way. He joined Sileye Guisse School in 2006. He marked the spirits of his generation by helping his school to win the finals of the general culture contest (at the time the contest that selected only the best students in Senegal) at the CEDEPS of Guediawaye under the patronage of President Abdoulaye Wade. In 2008, he was at one point in his adolescent life, an underground rapper in which he was passionately devoted to Hip-Hop and Afro Black culture forming a band with his classmates named: Under-Gangster. These moments allowed him to know the street, the delinquency, to understand the problems of society as the disparities, to frequent the ghettos and the slums, to learn the inequality of opportunities and the discrimination.
Despite this disruption, he manages to concentrate in obtaining his baccalaureate that he finally had at Groupe Scolaire les Pedagogues with honors and automatically enrolled in a logic of maturity. In July 2014, he was selected to the African Institute of Management for his Bachelor Degree putting at the same time to end this music career.
After a brilliant first year, he was fascinated by entrepreneurship and leadership. He began to be much more cultured and disciplined by reading many books among the most famous The Audacity to hope of Barack Obama, The Long Way to Freedom of Nelson Mandela, Negro Nations and Cultures of Cheikh Anta Diop and many others. He felt a sense of belonging in their sayings and ventured to meditate deeply on his mission in society. He attended several conferences offered by his school and did not hesitate to debate and share his views with many political and literary figures, strengthening his confidence and self-esteem. Indeed, his involvement in different clubs, extra-curricular activities, and competitions including the "Youth Voices" allowed him to discover his new character and his potential. In 2016, he had two failures when he wanted to create Africabook, a platform that connected IAM students after being inspired by the movie The Social Network. The other was the creation of a movement with a classmate called SMVIE (Student Movement for a Vision of International Excellence) whose objective was to defend the rights of students from all over Senegal by joining forces with those of Cheikh Anta Diop University. These two projects have been classified without follow-up due to lack of means and influence.
Knowing his weaknesses, he happened to meet a Harvard University student named Scott Hartley in an online technology innovation forum. The two had a friendly relationship and Scott suggested Babacar J. Diop to improve his English skills if they wanted to continue to keep in touch. After his classmate stopped pursuing his education due to the death of his mother and now being orphaned, Babacar J. Diop was very shocked by this story and wanted to quickly, after a natural inspiration, create a website whereby vulnerable communities could learn online on subjects they were passionate about to save time in their education. The young man engages in intensive English programming training provided by his friend from Harvard University for almost a year to build himself the educational website of his current organization known internationally as ALFI LEARN (www.alfi-learn.org). In December 2016, he succeeded in setting up his own platform, a sign of faith and perseverance. During these moments, IAM students used to see Babacar J. Diop for hours in front of his computer in the famous SenseCampus incubation space talking about his innovation that he is preparing to change Senegal and Africa. This little path allowed him to develop his public speaking skills after being confronted with persuading as many students as possible to join his organization African Leaders Factory Initiative (ALFI) and launched his first program the ALFI Bootcamp training 20 promotionnaires in 2017 who became the first ambassadors of the organization. These eventually became its collaborators in March 2017. The activities followed one another and the objective became transparent. He organized with his associates, all of them young, the first conference on education in Africa of international dimension, some of them going far beyond their age. The invited panelists were surprised that young people could organize a forum of this kind and relevant with professionalism. At the time Babacar J Diop was 21 years old.
His achievements made the students of all the invited institutions appreciate his ability to change direction in a short period of time. His audacity grew and he decided to launch the largest program ever carried by a young person of his age in Senegal called the ALFI Fellowship that is only found in English speaking countries. He launched it for the first time in early 2018 this leadership program producing 40 Emerging Leaders, based in Senegal, trained in the areas of entrepreneurship, innovation, politics and community organizing. He prepared young people who hardly thought that he was the founder of such an organization with a very advanced communication and benefiting from exceptional trainers. What few know is that Babacar J. Diop was excellent in relationships and would take hours to listen to people just to show respect. He did the same thing in networking events and was well liked by people.
Today the ALFI Fellowship has produced over 760 African leaders including Rabia Houssein from the first cohort of 2018 who was recently recognized as one of East Africa's top female entrepreneurs by President Paul Kagame. This is in addition to the partnership with the United Nations which was impressed by this young person and partnered with ALFI. As a result, Babacar J. Diop and his associates organized for the first time in Senegal, the International Youth Summit under the patronage of President Macky SALL which brought together more than 300 young people from all over Africa under the encouragement of UNFPA Senegal. Everything started to grow and ALFI's vision went beyond that of its founder because of its ecosystem. After applying for the American Express Leadership Global Alumni, one of the toughest international competitions in terms of selection, Babacar J. Diop is making world history at just 22 years of age. He breaks a record in terms of achievement according to the Americans who selected him as the youngest person in the Alumni since its inception decades ago. He was invited to New York to share and connect with Alumni from the same year in April 2018. He followed up with Youth International for Human Rights in June 2018 who awarded him a scholarship, shared his achievements and appointed him as one of the leaders who advocate for human rights. He was invited to the United Nations headquarters to hold a speech in front of the leaders but for the reasons of the death of his mother (May she rest in peace) during those difficult moments, he declined the invitation. He came back in force in June 2019 being selected as the youngest for the Mandela Washington Fellowship at the age of 23 to benefit from an American scholarship at Kansas State University in Civic Leadership. He received a congratulatory letter from President Donald J. Trump and a certificate of patriotic recognition from Kansas State Governor Laura Kelly for his commitment and leadership. Despite the honors, Babacar J. Diop continues his work by electrifying over 150 rural homes with his Light Up the Future program led by Ahmed Jr. Fall CEO of Africa Solar Solution to support children who drops out of school due to lack of access to clean, sustainable electricity. A documentary on all of his programs is currently in production but according to our information, the ambitious young man wants to create more than 20,000 jobs by 2030.
He still engages with citizenship by co-founding the movement "Renaissance Citoyenne Intègre" (RECI) and becomes more and more involved in the management of the city.
Today, Babacar J Diop works at the United Nations and continues his fight for youth involvement for positive change. He sets an example by leaving his position as Executive Director of ALFI to give his place to other leaders who believe in the nobility of work in the service of the population.
In September 2020, he created Milliunus Nation Inc. which is a group valued at $200,000 according to the giant Pepperstone and made up of divisions such as: Milliunus Academy, an e-learning platform on Forex and Stock Markets, Milliunus Sports which offers a wide range of services to sportsmen and women, M (Milliunus) clothing brand and Milliunus Stream to watch videos solely related to personal development. The vision of this group is to create +40,000 jobs by 2030 through the internet and generate $10,000,000 in sales by 2035.
Babacar J. Diop is a model, an example, an entrepreneur with multiple failures who has become one of the greatest references for African youth, especially Senegal.
I'm Meicy Jullian Grant an author about afro-american history & youth leadership
Article source:
https://articlebiz.com
This article has been viewed 948 times.
Rate article
This article has a 5 rating with 3 votes.
Article comments
There are no posted comments.