WOMEN IN LEADERSHIP: BREAKING THROUGH THE GLASS CEILING
Author

Miracle Oguche

Published

April 3, 2023

Word count

584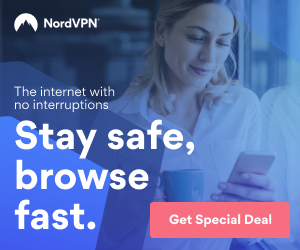 For decades, women have been working tirelessly to break through the glass ceiling, a term used to describe the invisible barrier that prevents them from advancing to higher levels of leadership in the workplace. Despite the progress that has been made in recent years, there is still a significant gender gap in leadership positions, with women being underrepresented in top-level management and executive roles. This disparity is even more pronounced in male-dominated industries such as finance, technology, and engineering.
However, the winds of change are starting to blow. More and more women are breaking through the glass ceiling, proving that women can be just as successful as men in leadership positions. The rise of women in leadership is not only a win for gender equality, but it is also good for business. Studies have shown that companies with more gender-diverse leadership teams tend to outperform their peers in terms of financial performance and innovation.
One of the biggest obstacles to women breaking through the glass ceiling is unconscious bias. This refers to the implicit attitudes and beliefs that individuals hold about women and their abilities. These biases often translate into discriminatory practices in the workplace, such as hiring and promotion processes that favor men. To tackle this issue, organizations need to be proactive in identifying and addressing unconscious biases within their ranks. This can be done through training programs, regular evaluations, and open and honest discussions about diversity and inclusion.
Another barrier to women's advancement in leadership is the lack of mentors and sponsors. Women are less likely to have senior-level executives who can advocate for their careers and provide guidance and support. This lack of support can make it difficult for women to develop the skills and networks they need to progress in their careers. To address this, organizations can encourage mentorship programs that pair women with senior leaders who can provide guidance and support.
Work-life balance is another issue that often affects women in leadership positions. Women are often expected to take on the majority of caregiving responsibilities, which can make it difficult for them to meet the demands of a high-pressure job. To help women achieve work-life balance, organizations can implement flexible working arrangements, such as telecommuting, flexible hours, and job-sharing. These arrangements allow women to balance their work and family responsibilities, reducing the stress and burnout that can often accompany high-pressure jobs.
Despite these challenges, women are breaking through the glass ceiling and making their mark in leadership positions. They are leveraging their unique strengths and perspectives to drive change and create more diverse and inclusive workplaces. Women in leadership are also inspiring the next generation of women to pursue careers in male-dominated industries and to strive for leadership positions.
In conclusion, breaking through the glass ceiling is a challenging task for women, but it is not impossible. By addressing unconscious biases, providing mentorship and sponsorship opportunities, and creating supportive work environments, women can overcome the barriers that have held them back for so long. As more and more women rise to leadership positions, they will shatter the glass ceiling once and for all, proving that women are equally capable of success in any field they choose to pursue.
In a world where women are still struggling to attain equal representation in leadership positions, the rise of women in leadership is an encouraging sign of progress. It is a reminder that change is possible and that we must continue to work towards a more equal and inclusive society for all.
My name is Oguche Miracle. I am a highly skilled and experienced content writer with a keen eye for detail. With over 1 year of experience, I have developed a deep understanding of what makes compelling content and how to engage and inform audiences through writing. I have a talent for breaking down complex concepts into easily digestible information, and my writing style is both engaging and accessible. I am always seeking new challenges and opportunities.
Email: oguchemiracle22@gmail.com
Article source:
https://articlebiz.com
This article has been viewed 280 times.
Rate article
This article has a 5 rating with 1 vote.
Article comments
There are no posted comments.