Leadership Learning in a Lockdown: Listening Deeper
Author

Susan S. Freeman

Published

November 12, 2021

Word count

481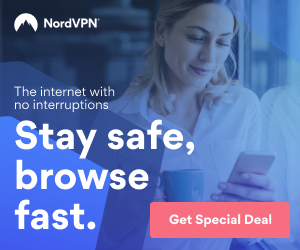 In five offices scattered throughout the U.S. Department of State, employees are experiencing conversations of conflict when an active shooter outside the building throws them all into a "lockdown in place." A Chief of Staff tells a career employee of thirty-plus years that she can't have a plum assignment in Europe because her skills are needed elsewhere in a hardship post. The Director of Communications is locked in a room with the fiancé of his colleague with whom he is madly in love. The Secretary of State is locked in a room with warring leadership factions visiting from Iraq.
What really caught my eye from this episode of "Madam Secretary" on Netflix is what happened as a result of these individuals being locked in a room together for several hours. For most of them, their first inclination was simply to escalate their position of being "right," and then try to leave their respective offices, only to be reminded by a locked door that they could not leave. They were not able to see beyond the conflict within to experience the person in front of them.
As the hours dragged on, what began to take place was a deeper listening. As all parties began to see the other person not in a box of "I'm right and you're wrong," but instead as a human being with emotional needs to be heard and understood, everything began to shift. The "rightness" of the "me" position gave way to a shared understanding that more was possible than either party imagined previously. Did we find that new-found deep communication was not both more joyful and more effective?
Globally we are emerging from various stages of our own lockdowns over periods during the last twenty-one months due to the pandemic. How have we taken stock our listening skills during the times where we were locked down without the ability to simply "walk out" when things didn't go the way we had planned or expected?
Here are my top five take-aways for leadership listening that I've learned in lockdown:
Be genuinely open to the human being in front of you; to their emotional needs, feelings, and concerns.

Connect to the other person; use your eyes and heart to truly see and experience the other.

Listen without attachment; avoid judging or concluding about the "rightness" of one's own position at the outset. Always ask: "is there more" until they feel completely heard.

Speak only when you feel connected to yourself and to the other person.

Celebrate the magic of transformation through conversation.
We can use learning from lockdowns of all sorts as experiences to evolve ourselves and to deepen our leadership capacities.
Who knew the power of a lockdown to truly set us free?
Visit me at susansfreeman.com and guruleaderwithin.com for more articles and resources on this and related topics.
If you enjoyed this article, I have others on my blog at susansfreeman.com.
Susan Freeman is an Executive Success Strategist, Leadership Coach, Speaker, Founder and Author of "Step Up Now: 21 Powerful Principles for People Who Influence Others". She writes on the topic of leadership and influence using her unique innovative system that blends Western strategy and Eastern wisdom to activate the Guru Leader Within.
Article source:
https://articlebiz.com
This article has been viewed 721 times.
Rate article
This article has a 3 rating with 2 votes.
Article comments
There are no posted comments.