Revolutionizing Business Through FinTech Expertise: Terry Ann Powell-Bajwa's Journey
Author

Terry Ann Powell

Published

September 6, 2023

Word count

496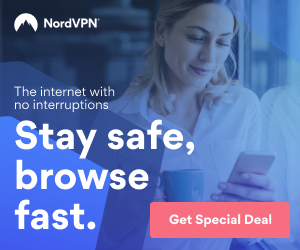 In the ever-evolving landscape of business and technology, leaders who possess a diverse skill set are the driving force behind innovation and progress. Terry Ann Powell-Bajwa, a seasoned business leader with a remarkable background in Marketing, Banking, Merchant Services, and IT (FinTech) industries, stands as a shining example of such a leader. Her journey is a testament to resilience, dedication, and a passion for transforming businesses through expert IT consulting and innovative solutions.
A Dynamic Journey of Expertise
Terry Ann's journey from Marketing to Banking, and now to the cutting-edge FinTech industry, is a reflection of her versatility and determination. With extensive experience in Executive Banking and a history of securing government contracts, Terry's track record speaks volumes about her ability to navigate complex business landscapes.
Pioneering FinTech Solutions
In her current role as a FinTech expert at Tera Consulting Inc. in New York, Terry Ann Powell-Bajwa has found her niche. Specializing in providing expert IT consulting and solutions for a diverse clientele including SMBs, corporations, and government entities, Terry's impact is far-reaching. She understands the transformative power of FinTech - a revolutionary force that has disrupted traditional business models and ushered in a new era of efficiency, convenience, and growth.
Automating Efficiency Through Digital Solutions
Terry's mastery lies in her ability to leverage digital technology and software to automate solutions, making business processes significantly more efficient. Her strategic approach helps organizations save costs while simultaneously expanding their computing capabilities. By embracing cloud computing, mobile services, and data center architecture, Terry enables companies to stay competitive and responsive in an increasingly digitized world.
The FinTech Revolution
Terry Ann Powell-Bajwa recognizes that FinTech isn't just about technological advancements; it's a disruptive force that's transforming the entire financial services landscape. From traditional banking to trading and advising, FinTech is reshaping the way businesses operate and interact. The strategies employed in this field are not only more efficient and convenient but are also catalysts for overall business growth.
A Champion of Empowerment
Terry's journey isn't just about professional success; it's a story of breaking barriers and empowering others. Proud of her lineage tied to the late Secretary of State, General Colin Powell, Terry sets an example by overcoming financial and gender-based obstacles. Her passion for championing women entrepreneurs to achieve executive and C-Suite levels is evident in her mentorship initiatives. She understands the significance of guiding aspiring women leaders to navigate the complexities of the business world.
Conclusion: A Visionary for the Future
In Terry Ann Powell-Bajwa, the world of business has found a visionary leader who combines extensive experience with a passion for technological transformation. Her expertise in FinTech and IT consulting is propelling businesses toward a more efficient, innovative, and prosperous future. Terry's journey is not only an inspiration but a testament to the potential for change that resides within every determined individual. As she continues to guide businesses through the FinTech revolution, Terry Ann Powell-Bajwa solidifies her place as a trailblazer and a beacon of progress.
This article has been viewed 78 times.
Article comments
There are no posted comments.