This is the difference between Vision and Purpose
Author

Ben Dankaka

Published

November 30, 2022

Word count

463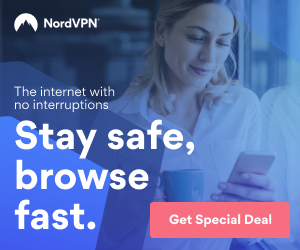 Vision is NOT the same as purpose, even though they work together. That is, both vision and purpose have to do with vocation. They equally help you fulfill a given task or assignment in an area of endeavor.
So, they both work together with your natural abilities or talent because oftentimes, leaders use their natural abilities to fulfill a given purpose by means of a vision.
Generally, one can define purpose as the reason why a thing exits. It might interest you to know that everything created by God, and by man has a purpose.
Your house, clothes and all the things you currently own were all created for a purpose. There's nothing on this earth that doesn't have a purpose, including YOU. You were created for a purpose.
But tangible or living things are not the only things that have purpose. Activities such as the work and projects that we usually do in any area of endeavor also have a given purpose. For instance, this article, which you are reading at this very moment, was written for a purpose.
Also, your decision to start a business or a community project is inspired by a purpose. There's a reason why you want to attend a specific school and obtain a certain educational certificate.
For an event like marriage for instance, the couple would certainly have a reason for marrying. Their reason will therefore become the purpose of the marriage. But their vision for the marriage is the thought and images of that marriage, which they've formed in their minds. To fulfill their purposes, they would then have to realize the vision they've conceived in their minds. That's how purpose and vision work in the same setting.
While purpose is the reason why a thing is created, vision is a mental picture of what is being created. In other words, your vision is your purpose captured in words and images. Therefore, you can know your purpose and not have a vision of it. But you can't know your vision and not know your purpose. You need vision in order to fulfill the purpose of a thing because vision gives you a picture of that purpose.
When people ask me, "Ben, how do I fulfill my purpose in life?" I usually advise them to try and discover their natural abilities and then develop a vision in their minds. By using their natural abilities, they would be able turn their vision into reality. The very act of accomplishing their vision will give them a sense of purpose.
You see, purpose, vision and natural abilities are members of the same family. They work together. When you know how to work with this trio, you would certainly live a fulfilled life.
Founder, Global Leaders and Readers Club - GLRC, an NGO that promotes reading culture and leadership development.
I'm an author, and creator of the VIP-CI Model of Leadership — I write on business and personal development.
Article source:
https://articlebiz.com
This article has been viewed 278 times.
Rate article
This article has a 5 rating with 1 vote.
Article comments
There are no posted comments.