Why investing in leadership development is the best business decision today?
Author

Ari Vivekanandarajah

Published

February 16, 2022

Word count

825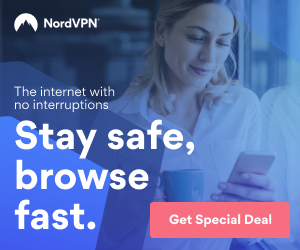 With the business landscape being under intense pressure to survive through this period of economic uncertainty and COVID 19 changing the very course of how businesses are conducted, one thing is for certain—we require more impactful leaders.
You might wonder whether it is even a good call to invest in leadership development programs when budgets are met with extreme scrutiny, but time and again, it has proven to be crucial to the long-term success of a business.
That said, it's often treated as expendable because you rarely are able to determine or quantify the return on investment.
The impact of leadership development is most noticeable during a crisis when an organization's leadership skills —or lack thereof—are brought to the limelight.
Here is why investing in development programs for leaders is an absolute necessity for your business.
It improves your bottom line
You reap what you sow, and this is ever so true with the impacts and change brought around by leadership development programs. This is because they eventually reflect in your overall revenue growth.
Effective leaders can inspire improvement at every level within a company. Even with the best team at your disposal, under poor leadership, it can be a recipe for disaster.
The reason why companies cannot afford to put off developing their leaders is that development, unlike training, sets out to build leaders.
While training inculcates a standardized way to approach obstacles to meet the status quo, development seeks to differentiate between opportunities that should be taken immediately and encourage forward-thinking.
So, whether your national economy is booming or busting, rest assured that when you have effective leaders in charge of your organization, there is always room for success.
It allows you to retain top talent
A common complaint you might have heard with an exiting employee is their inability to grow as well as develop a good rapport with their immediate line of authority.
By building leaders that can not only attract top talent but also retain them, you save money, time, and energy than searching, hiring and training new employees.
Preparing leaders opens the way for stronger and clearer communication lines between managers and employees. This in return creates a sense of loyalty and security to all those who work for you.
With skills acquired through development programs, not only are you able to build better relationships with your employees but you can better reflect on leadership styles that best work and inspire resilience to face mitigating circumstances.
Gives you that competitive edge
A business is as good as its leadership. One of the most essential skills that leaders have to develop is the ability to navigate through change and capitalize on any sign of market gaps.
It is no secret that, today, leaders are required to think on their feet and be able to meet the shifting tides of business trends out there.
Effective leaders need to continually strive to be at the top of their game and be agile enough and even lead the forefront of change if necessary.
Leaders should be able to implement effective strategies that work while also maintaining employee welfare, drive, motivations, and vision towards achieving greater successes.
Maintains a sense of purpose
The concept of developing leaders is about preparing today's talent for tomorrow's successes. This type of development training forces you to think outside of the box to remain or climb to the top of the market.
Effective leaders can create a positive work culture that embraces innovation at the heart of their strategies and see the importance of forming loyal connections.
Intending to build collaborative networks, they allow for the transfer of skills and knowledge easily with those who have more experience voluntarily leading those who have the needed experience.
Amidst the waves of uncertainty, these leaders can take on blended, adaptive approaches to meet organizational needs along with giving their employees what they need to succeed.
Not only are you able to create a resourceful management team but also bring about more mindful leaders that are most aware of their surroundings and pay attention to sudden dips in energy levels contributed by their respective teams and can abandon ineffective strategies then and there.
These leaders put the needs of their team before the organization because they know that to achieve the best from your team, you have to be able to offer the best.
The main takeaway of leadership development
As seen above, leadership development is a proven asset that organizations cannot afford to put behind them. Investing in leadership programs sends across a message that you are a company that stands to build an ecosystem that weathers any oncoming storm.
Today, its benefits are more evident as businesses that are seen to incorporate these programs remain to see yet another amidst the high stakes.
So, to answer any doubts as to whether investing in development programs for leaders is beneficial? Yes, it most certainly is!
I am the marketing lead at a leading leadership consultancy; The Mindful Leader. Our main focus lies in leadership development and creating a growth mindset.
Michael is the founder of our prominent leadership consultancy, Awakened Mind, and The Mindful Leader. He has engaged in personal mindfulness practice for over 25 years and has taught mindful leadership to businesses for more than 20 years. Click on the link below to find out more.
https://themindfulleader.com/hire-a-speaker/
Article source:
https://articlebiz.com
This article has been viewed 760 times.
Article comments
There are no posted comments.