Adaptive Leadership: A Lesson from a United States Army Engineer Officer
Author

Alex Dewald

Published

March 24, 2023

Word count

1,254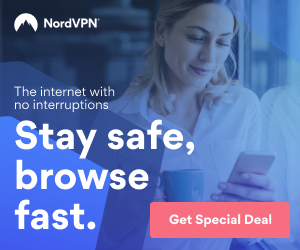 May 4th, 2018; a date that solidified my transition from a college student to an Engineer Officer. I received my commission from South Dakota State University's Army Reserve Officer's Training Corps (ROTC) Program. As a new Second Lieutenant, I was eager to use my newly acquired bachelor's degree in construction management, as well as previous experience in project management to assist the United States Army in major construction operations. After completing the Engineer Basic Officer Leader's Course (EBOLC), I set out to join the 864th Engineer Battalion, located at Joint Base Lewis-McChord, WA. The Battalion included multiple units that specialize in general engineering, as well as several platoons dedicated to construction-focused missions. My goal was to integrate my professional education with various construction opportunities while assigned to the unit.
Upon arrival, I was assigned to the S-3 Current Operations (CUOPS) section. My first six months included preparing Operations Orders for the battalion. When I was not writing Operations Orders, I oversaw qualification ranges and other various responsibilities designed to give new leaders exposure to the expectations of the unit. Time management, teamwork, and rapid professional development became a daily expectation. I started visiting the local units in my free time to see how Platoon Leaders operated to understand their expectations.
It didn't take long before one of the Company Commanders saw my interest in their company. Little did I know that this Company Commander was about to request that I get reassigned to his unit, which was about to go through a month-long rotation at the Joint Readiness Training Center (JRTC) in Louisiana. His company was a light-wheeled Sapper company, which focused on the discipline of Combat Engineering. I spent several months shadowing his company gaining knowledge, witnessing leaders interact with their subordinates, and obtaining first-hand experience in the field.
After shadowing a Sapper unit through a JRTC rotation and six additional months of training, I was assigned to a route clearance company as a Platoon Leader and led a platoon of 30+ Soldiers in route clearance operations, which again fell underneath the combat operations discipline. After a year of leading my platoon, we received orders to deactivate the company. This shift turned the next year into a complex operation, as millions of dollars' worth of vehicles and equipment were to be divested to other units across the country. I soon found myself in the position of Executive Officer and bore the operational responsibilities of the divestiture of equipment.
The deactivation process took a year to complete, and with the unit deactivating, I started to conduct interviews with various units that had a vacant position. My historical performance with previous assignments and my ability to network was seen by I-Corps Protocol and Engagements, and I was accepted for the position of Protocol Officer. In less than a month's time, I went from unit deactivation to being responsible for organizing events and ceremonies for I-Corps' Commanding General, his staff, and his distinguished visitors. After my tenure with the I-Corps Protocol and Engagements team, I returned to Fort Leonard Wood to complete Engineer Captain's Career Course; this is where I am today.
As I look back on the last five years, I have come to the realization that to function efficiently as a leader, you are expected to work in positions that are not necessarily in your comfort zone or expertise. I still have not achieved what I set out to accomplish when I commissioned, however, I recognize that it is simply part of the duty we assume when we commission as Engineer Officers.
The Engineer Branch is devised into three domains of engineering: Combat, General and Geospatial Engineering. Officers who commission from ROTC that select to join the Engineer Branch usually come from an engineering background of some sort, and have spent at least four years developing their education in a college setting; this opens more potential for newly commissioned officers to have a background in two of the three domains. Combat Engineering does not hold a heavy presence in college unless your background includes the United States Military Academy (USMA).
Army ROTC does bridge the gap in the fundamentals of combat, but the education on engineer specific domains is not introduced until EBOLC post college graduation. EBOLC itself is a firehose of information that is broken down into short modules, and the program attempts to cover the basics of each of the three domains, while providing opportunities to challenge and test the knowledge gained. The concept is to give engineers the surface understanding of each domain and let their assigned units provide a more thorough understanding of the scope of their work. I would say the material covered is highly relevant to the responsibilities of an Engineer Officer, but the time to learn and retain the amount of information is short.
So where is this going? I cannot stress the importance of self-development, and the impacts it has had on my career. There is a gap in knowledge and skill between the newly commissioned Second Lieutenants that have no prior-enlisted background, and those that commissioned from USMA or went through the transformation of Enlisted to Commissioned Officer. As of today, my experience and education in the General Engineering domain still outweighs my experience in the Combat Engineering domain, however I have been expected to perform to the rigorous standards of those combat engineering units for over three years.
I was notified that my branch of choice was approved months before my commissioning. I assumed that EBOLC would suffice as enough preparation for my first duty station. It was not. Many of my fellow collogues quickly identified that those individuals with prior enlisted experience and/or graduated from USMA understood the lingo of the course and continuously performed above the standard and functioned well in leadership roles. The rest of us took action to increase our efforts to learn on our own time. Those that were identified to have a higher level of knowledge understood that as well and developed mentorship programs for us to develop and learn. This relationship increased the overall morale of the group and improved our performance as a class. I now understood the importance of mentorship in a professional setting.
It doesn't take long to see there is a continuous cycle of developing yourself for preparation of your next job, and an importance of mentoring those that will eventually take your current position. It is to my mentors and my efforts to continue my personal development, that I have succeeded in virtually every position that I have progressed through. The three domains of engineering include such a vast amount of knowledge, that not a single junior officer can be an absolute expert in all three. We rely heavily on self-development, teamwork, and mentorship to succeed in solving these problems in the Engineer world.
This style of leadership can easily be used in any profession, not just in the military. Develop your subordinates, yourself, and grow as a leader. Take that extra time to understand your role in the bigger picture of the organization and become an icon that never stops learning while simultaneously developing others. You not only find areas of improvement, but you also create an environment that promotes shared understanding, a breeding ground to productivity and efficiency. Be humble when you enter an organization and add value to it. One day, you may also find yourself reflecting on your professional career and wonder if you left a positive impact on your organization.
My name is Alex Dewald. I am a Captain in the United States Army. I am on a personal journey to sharpen my writing abilities, and to share my experiences in an effort to help others grow. Thank you for taking the time to read my story.
Article source:
https://articlebiz.com
This article has been viewed 210 times.
Article comments
There are no posted comments.