"Respect people for who they are, not what they do," Dr. Burl Randolph, Jr.
Author

Asha Bajaj

Published

August 30, 2021

Word count

1,181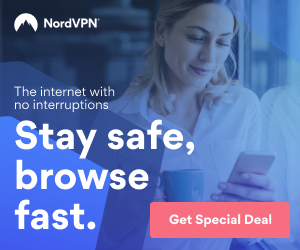 DrBurlRandolphJr; #InspiredNotRetired; #HardWork; #Preparedness; #Humility; #Fearlessness; #Selflessness; #Creativity; #Leadeshiip; #Mentorship; #SelfImprovement; #Relaxation; #SelfEvaluation
Testimonial: "'Inspired, Not Retired' is the true embodiment of inspiration, enlightenment, and self-awakening," Asha Bajaj, editorial director, publisher, and marketing of Canadian-Media
Toronto/Canadian-Media: A review of Dr. Burl Randolph, Jr.'s book "Inspired Not Retired" by Asha Bajaj focuses on leadership and mentorship based on the slow and steady evolution of a voluntary developmental relationship Burl had with his father and makes the book a must to be read by both children and parents.
As the title of the book suggests, retirement is not a signal to the end of life or giving of oneself. Rather it should provide inspiration for continuous improvement of the self and the community one lives in.
​ After five years of retirement, Burl still did not feel retired and yearns to help create understanding through mentorship relationships with service to the community and to make it better.
Burl's message in the conclusion of his book, "I remain Inspired, Not Retired, there is much work to be done…and retire when…I have done my best and it is time to rest" has not only reinforced my mission in my being inspired even after retirement but also strive to make the community a better place.
Other important lessons learned are hard work does not kill, never to remain idle, always be useful; and have a purpose; learn to recognize opportunities to remain useful which are motivating factors for both parents and children to read this book and get inspired by its various messages.
The book's anecdotes teach the children not to overlook the sacrifices and guidance they received from their parents to be successful in life.
Burl admitted in his book that his parents' advice was responsible for his personality, professionality, and patience and inspired him to realize not only how to accomplish his end goals but also know when these goals had been accomplished.
This message has awakened my feelings of gratefulness to my parents for all their teachings and the sacrifices they made to make me who I am at present.
Burl narrates through story-telling technique and actual experiences, in semi-chronological order, not only the parental lessons he learned in leadership but also how to transform one's goals in life to be useful to the community in making it a better place.​
Leadership is evident as well as developed in everyday rituals and daily discipline both at home and by the organizations in everyday weekly or monthly tasks emphasizes the author and adds that although "some may consider these functions routine, but there is nothing routine about management and leadership."
His father's lessons of humility, critical and creative thinking early in his life taught him to be willing to wait for what is important and motivates young readers and has made me realize the importance of organization in our daily repeated routines.​
"It is not always what you think of yourself as a leader, but what those who willingly follow you think of you, that makes you the effective leader," said Burl in the book "Inspired Not Retired" in which he pays tribute to his father for his leadership qualities and lessons.
This ennobling and enlightening message of the book inspires the children and youth to read this book to learn about true leadership qualities.
The lessons of creativity to create one's own opportunities, preparedness, humility, consideration for others, selflessness, honesty, hard work taught in this book should first be imbibed by parents by reading this book and then passing it on to their children and youth to be equipped with their leadership qualities to create the desired change in the universe.
Being aware that stories about familial relationships and the relationship between African American males and their children have rarely been told, Burl, of African American descent, dedicated himself to write a book about parental lessons he learned ever since he was a child.
To facilitate easy understanding for the readers, Dr. Burl has divided each of the 21 chapters of his book - with its heading depicting the content of the chapter -- into three parts: The Insight, the Inspiration, and the Application.
Burl highlights that creativity is not always about necessity, but often about opportunity leading to a greater vision, although Burl confessed in the book that his creativity was manifested from necessity and reality which enabled him to obtain the unattainable in life and taught him to embrace life-long learning to stay creative and engaged and is an inspiration to both parents, youth, and children of today.
I am much impressed by these insights which made him look at people as what they are and not what they own.
This not only kept him focused on his work with a spirit of teamwork and a spirit of giving, not for the reward but with a desire to do always his best but thought-provoking for the readers
Burl's technique of using simple life incidents such as rain during a boat expedition with his father and the son's forgetfulness in not bringing his jacket. is useful in easily transferring these lessons to the readers when his father commented,​
​
"You need to always be prepared when you are on the water," said Burl's father.
"This paled in comparison to his actions. He took his jacket off and handed it to me," remarks Burl.
These lessons of consideration for others as well as preparation are critical elements of his success in educational pursuits, military career, and the doctoral program.​
The lessons of selflessness, understanding, and the concept of "it is not always about you" learned from his father had inspired him to explore Emotional Intelligence and thoughtfully expressing those emotions while being aware of other people's feelings and dispositions which became evident when he left a Sergeant's position to protect his friend and became his patrol partner.
These lessons have awakened in me the true meaning of success in life and I recommend that this book be a must be read by children.
Learning life skills, cutting grass, dishwashing, doing outside chores, hard work paved the way for Burl's future success with the realization that initiative is a key trait of self-starters which combined with intellect becomes a necessity to accompany the hard work. He also learned that creativity is not free and that his concept should be original, detail-oriented, cost-effective to be transformed into a reality.
​
This feature made Dr. Burl formulate three objectives: Greater access, Greater quality, and Greater volume of prospects for our target market are enlightening to the readers.
After his father's death, Burl learned the lessons of compassion, humility, respect, selflessness, and fearlessness not only for his success in life but also as a realization of how to apply compassion and loyalty on life's journey.
​
It was only after his father's death that Burl realized the importance of rest, relaxation, and reflection and the proper technique to achieve these and validates reflection as the meditative strategy of self-evaluation which enables one to discover the impact of one's actions.
My name is Asha Bajaj and I am the editorial director, publisher, and marketing of Canadian Media (www.canadian-media.com), which is a digital news media publication of both national and international news on varied segments of society.
I am also a Special Canadian correspondent of IBNSCanada Inc. (part of https://www.indiablooms.com/world-home-main.html).
I also have access to quite a few digital media platforms for publication and promotion.
Article source:
https://articlebiz.com
This article has been viewed 936 times.
Article comments
There are no posted comments.