Ikigai, the Spiritually Intelligent Metaverse for Leaders
Author

Alvin E. Haygan, Jr.

Published

November 19, 2021

Word count

696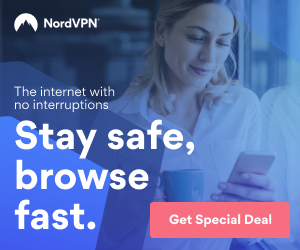 The Fourth Industrial Revolution is digitizing the world. The recent popularity of the Metaverse through Microsoft and Facebook has begun to dilapidate organizational silos in unconventional ways. Traditionally departments epitomized a common illustration of organizational silos as they placed employees into groups based on their job titles, responsibilities and skills. This structure created an attitude within these departments to exclusively focus on their goals and tasks and rarely worked together with individuals in other departments.
As a result, information, resources and skills have become confined in individual departments because of the lack of communication between them. The case for change has never been clearer, but for C-Suite Executives dealing with transformative change in their organizations it seems not as transparent.
Executives are now faced with a dilemma that has transcended from being the elephant in the room to becoming the major challenge of the Great Resignation. As employees continue to vacate their jobs by the masses, one question remains ubiquitous to leaders in this time of uncertainty. That question is, "How do we retain our employees?"
Through my research my answer to this question is, "Ikigai." A Japanese word that roughly translates as "reason for being'. Or what we would call in the United States, "Purpose".
Generally, in the United States before the Great Resignation, people took pride in what they did at work. You would commonly hear two gentlemen after greeting each other say, "So what do you do?" The other person would reply, "I'm an engineer" or "I'm a lawyer" or "I'm a physician" without deliberation. This would instantly associate them to status, affluence, and popularity. Yet with all the glamour that exist with the prestige of being celebrated in a socialite fashion; a hollow and brittle affirmation persists that something is missing from their lives.
Ikigai, is a view that has been embedded in the native fabric of Japan for centuries. This reason for being has transcended realms through spiritual intelligence into the metaverse world where people rather live avatar lives. Currently employees are considering a job as something one does as a regular form of employment. Employees consider work on the other hand is considered as an activity where mental or physical effort is done in order to achieve a purpose or result.
Ikigai becomes an action word that answers the question C-Suite Executives have regarding retaining employees by challenging leaders to look a leadership holistically. Ikigai exist within a four-part Venn-Diagram which tells leaders to help employees:
Do what they love

Do what their good at

Do what the world needs

Do what they can be rewarded for
Ikigai allows leaders to make changes to their team's mindsets and circumstances. By doing this their organizations derives a sense of purpose.
Remember Ikigai is a holistic approach to purpose. If a leader decides to piecemeal it can create some mediocre results. For example, when employees do what they are good at combined with when they do what they love it creates passion. This establishes satisfaction, however there is not feeling of positive impact to the world unfortunately. When employees do what they love in addition to when they do what the world needs that generates a mission. A mission provides delight and fullness, but without pay. When employees choose what they can be paid for and what the world needs it provides a vocation. It gives us excitement, but also a feeling of uncertainty. We may do this out of a sense of duty and may even hate it. When employees do what they are good at along with what they can be paid for it equals their profession. This allows for employees to feel comfortable, but they may feel empty. This shows that the world may not need what they do, and they may even hate it to!
Ikigai allows employees to serve, create, delight, nourish, provide, teach, connect, heal, connect, and build. Leaders should use Ikigai to align their own organizational culture with the nature of their environment. By taking the appropriate actions in Ikigai to establish optimal an optimal interplay between employees and their surroundings so that their pursuit becomes important.
Alvin is the Global Change Management Leader of the IS Business Consulting Services for The Lubrizol Corporation, a Berkshire Hathaway Company. His leadership spans across global regions of NAMER, LATAM, EMEA, and APAC. As a thought leader for how people and organizations introduce, manage, and embrace change; Alvin partners with business leaders at all levels to apply organizational change capabilities to drive results.
Https://www.linkedin.com/in/alvinhaygan
Article source:
https://articlebiz.com
This article has been viewed 1,167 times.
Rate article
This article has a 5 rating with 239 votes.
Article comments
There are no posted comments.