Person who motivates me to do better
Author

Thilak Manikandan

Published

November 28, 2022

Word count

615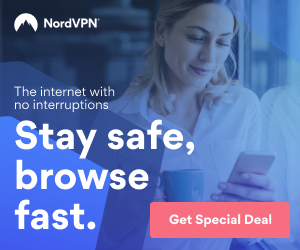 It was in mid of November 2019, a call came to a desperately job seeking person from Mr. Preetesh Patil (O&M Manager) of Metito overseas Qatar. Till then I was almost losing hope and ready to pack my bags way back to India. There was a less or no chance of getting a job provided with visa for people who working with business or visit visa. He called to me to attend the Interview at Metito Head office in his O/M department. He welcomed me with warm smile and handed over my CV to Mr. Gipson (automation engineer), whom I had a tuff interview to pass. After Interview Mr. Preetesh patil has assured me a job in his department with VISA. It was a hope comes true through him. If he wasn't called that day and offered me a role in Metito, my whole career was on check and I would have left Qatar Empty handed. For surely he was my inspirational manager.
Lusail Times and Covid'19
During covid 19 period, the worst time of 2020 between mid-April to June 2020 where everyone is running to secure their life. We were working to keep the customers safe and their water needs. Our client MOSANADA was insisting us to isolate the technicians and operators to safe location in order to prevent from covid infection. It was also the month of Ramadan where every Muslim brother will be fasting, we had a crisis of food supplies, but Mr. Preetesh patil helped us get food all three times a day from hotel. He not only provided food but also safe shelter for us to avoid infection. Literally we operators and technicians were completely safe and no one was caught disease.
Doha South Period
Later part of June 2020 we got CZF contracts in which we have to take over Doha South sewage treatment plant. I was accompanied by my manager Mr. Prasad we started executing snag findings, taking over, trainings and so on. I still remember how we started with one roomed allocation from veolia. He was completely there with us to support our team while taking over even on Friday holidays. I was working in his department for 2 years in Doha south Sewage Treatment Plant as SIC under his guidance. For buddy engineers like me, getting an opportunity to work for big role is a huge and heavy task. It was all done through his support and guidance. On Task related activities he was there to support us even at midnight., I still remember a day we took shutdown from Client to rectify the Valve in the Plant. He was there with us all over the shutdown duration and supported us without any hesitation.
It was during the start of 2022 January, I was feeling unwell due to mild fat issues in stomach., With the support of Mr.Anis(my operations manager whom I trained and worked for 2 long years in Doha south) .Mr. Preetesh has arranged my meeting with my admin manager and allowed me to fly back to India to get treatment.
IA times
On my personal request I asked him for a change to new job according to my field of study. He immediately changed to Industrial area sewage treatment plant where I worked in Instrumentation Department. It was a fruitful days where I learnt skills of instrumentation engineering.
The Skills I personally learnt from him was Asset management, Manpower Allocation, Contract Management, Delegation, Attention to Details , Talent finding, Resource allocation, conflict resolution. He is very down to earth personality who lends ear to all sorts of people and their problems. Thorough him many people especially from South of India got jobs even in the Covid19 situation.
THILAK MANIKANDAN
PMP®| UPDA-MMUP® |
Mob: +974 55378402,
Doha, Qatar.
Email: thilak.manikandan@outlook.com
Article source:
https://articlebiz.com
This article has been viewed 265 times.
Article comments
There are no posted comments.