10 DISCONSOLATE LIFE HACKS
Self-Improvement → Motivational
Author

Olajide Makinde

Published

November 30, 2022

Word count

1,516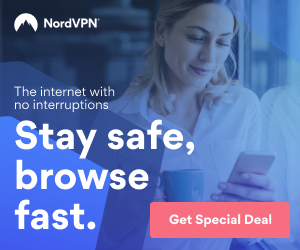 The fact that life is worth living does not still give a forever freedom that would not allow one to experience the negative side of life. We, sometimes, display the inward reactions which would have been swallowed without any effect, but rather reflect this which would tell the next person on our side, the worth of life we are living. However, Vilipenders and people who like seeking recrimination, If they know your psychology, then they can tailor their abusive and excruciating tactics to what will afflict you the most, the dark psychology of evil!
CHANGES IN SELF FACADE Everything you are doing is not going to work for you. That's right. Everything you're doing now, goal setting, trying to stop doing this and that, yes!. You are trying to tell yourself" you can do it but it doesn't trust you. If your 'self' image is in tatters, if your self-esteem is low, if the relationship between you and your self-image is weak, you didn't help it grow. then your behaviour will not be constant. It will not believe you because you didn't sort out the first thing which is you believe in yourself" and you do that by building your self-image first. That's how you get consistent in what you want to do.

HIGH DEGREE OF IMAGINATION You can build yourself in your imagination, clearly vividly through practice, and this shapes your habits. It is a vicious cycle and we are taught in society that to succeed, it first needs a boot force but that's not true. It needs your mind to be ready and that means your thoughts need to be equal to or higher than the success you desire to achieve. Your true self needs your connection and so a relationship with yourself has to be consistent. You must live in that imagination of yours for a while and build that trust with your whole nervous system.

SELF-IMPROVEMENT WITH NO LIMIT This is the most important part you can cook anything in a crockpot and it will come out better than anything. It feels so good to have total control of our physical health. If you have been broken by a physical injury before, after that recovery - your perspective changes speedily on what's important. Moreover, if you do not own your health, you certainly don't have anything. It is good to keep up that energy with people that are very smarter than you; on recommending a book to read, A lot of it is comprehensive and it leads to actionable tasks that one could perform. There should be a routine. This should be written down. So.those goals are turned into micro steps which become imperative to perform - BUT not at the same time. Some of those goals lead to the other. Perseverance

AVOID DISTRACTIONS AND EMBRACE PRIORITY One has to become more self-aware of his or her habits. You need to start observing the way you work and what are the different things that probably inhibit your day-to-day activities, responsibilities, and priorities. For example, it might be getting easily distracted by your mobile device, not getting enough rest, eating unhealthy, or even not maintaining good hygiene. Start listing out all these things that you think slow down your focus. However, a flow is prepared along with some second-hand help. Habits take time to change and having something to help individuals change them. Second-hand help comes from anything that helps you to be accountable for your actions. This sometimes may be due to working with close relatives, habit tracking, and so on. Hold a fact that makes you accountable for your actions.

NEVER COUNT ON CHALLENGES This should indeed become part of those natural occurrences which seem to claim a part in our natural being. A better approach to living is by considering the challenges of life as what threatens our existence but rather should be counted as an opportunity converter. This may merely be part of God's plan, this could be a blessing in disguise for all I care, a delightful time could be a trouble in disguise, my knowledge is too limited to see the bigger picture, a chance to step outside our comfort zone and improve our level of endurance, become stronger and perhaps makes one become more humble and sensitive towards other fellow humans, or it could be the chance to get closer to our creature for he's the One we find most comfortable with during the hard times.

SELF-REALISATION OF CHANGES The effort that is made in a quick discovery of changes in direction puts one on a guiding path. Just like the effort is made by an individual in his material education from childhood to adulthood for him to bloom into a worthy and functional individual in society, the individual has to tread the guiding path until the effort blooms into Self Realisation. One has to read from the masters or learn directly from them, one has to practice prescribed methods, one has to think, one has to introspect, one has to make sacrifices in habit and character, and he has to ascribe to the instilment of faith and undertake all such measures to its attainment while in active search and seek. We may negate and rise again. With the guidance and discipleship of a genuine master, we gain by the diagnosis, recognition, alteration, instruction, and guiding grace of the master. Therefore, realisation is attained faster. The pursuit of self-realization may be taken up
wholesomely in one's life or partiality concurrent with worldly duties or sectionally at a slow pace but with goal presence in mind.
ADOPT AN ENTHUSIASTIC APPROACH TO DAILY ROUTINE Thinking about what you already have and the purpose they serve in your life. This is deeply amazing! Never take these things for granted. There are millions of people who do not have these things. This is the best time to focus on your activities as productivities. Therefore, our daily routine should be well tailored by exhibiting some awesome characteristics like passion, simplicity, healthy living, love, and one hundred percent of willingness. Furthermore, we deem it fit to be separated from what we do not like, step up a high level of tolerance and be very optimistic by disallowing negativity such that, no one defines our worth of living. Thus, fulfilling a moment to just stop everything, look around and evaluate our physical, mental and emotional approach that makes it feel so good in self desires, therefore, at this point, we will realise that 'no one but you can give you everything you need'.

POSITIVE VIEW OF FUTURE ANALYSIS Each of our daily tasks leads to the future worth of our effort. For the future, we need to answer these 3 simple questions. In the next ten years, what kind of house would you like to live in? Why? In the next ten years, If you were meant to be head of some social group, what kind of group would you like to lead?Why?In the next ten years, If you are given a choice to do whatever you want to do, what kind of things would you like to do?
Therefore, While remembering that the answer to each question is interdependent upon another question, It must be a total inward conviction that the future has a lot for us, and as such, meaningful life is not negotiable.
METHOD OF GOAL ACHIEVEMENT Make micro steps planning to achieve the set goal. The key is to move every day towards our dream. There's a lot we can do to achieve our dreams. Be confident in them, have faith in them. This is the true foundation that will give us the strong will to get through all the effort and hardships. The process is what will get us there, this will teach us all the things we need to know to get there. We must believe that everyone has the chance and opportunity to chase his or her dream if we truly believe in them. Take a productive risks and learn to manage them. It is a pure fact that the biggest risk someone could take is doing nothing.

ADOPTION OF THE PRINCIPLE OF NATURE All activities around us should be seen as a very temporary event. When things are not so good, it is important to know that, better days are ahead. you should try this way to make a change list: Sit on a couch in a comfortable position. Close your eyes and let your mind be free Without thinking about any task to be completed. thereafter, hit the button of natural self by establishing telepathic transmission and deal with the things you were able and unable to achieve.
Author's blurb Olajide Makinde is a writer and author of 'Disconsolate Life Hacks'. He is an individual with unquestionable characteristics who has seen life beyond average human perception. Living the life that interests an individual is a life that is worth it. Disconsolate life would not only limit the attainment in life but also diminish the vibes in living a worthy life.
A native of Efon Alaaye, Ekiti State, Nigeria. An Associate member of the Institute of Chartered Management Accountants of Nigeria, a Member of the Nigeria Institute of Management, a Certified Financial Modelling and Valuation analyst, a Member of the American Management Association, and a Member of the American Society of Administrative Professionals.
Article source:
https://articlebiz.com
This article has been viewed 450 times.
Rate article
This article has a 5 rating with 1 vote.
Article comments
There are no posted comments.