How to Become a Global Youth Ambassador
Self-Improvement → Motivational
Author

Maria Bogomolova

Published

March 20, 2023

Word count

557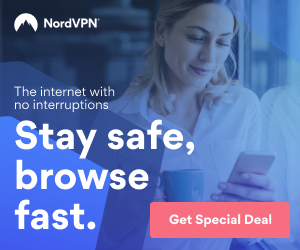 Picture this: you've just arrived in Kenya as a fully-funded delegate to the Global Peace Summit, organized by the Global Peace Chain. You're filled with excitement and anticipation as you look forward to meeting other inspiring young leaders, attending interactive sessions, peace talks with diplomats, ambassadors, UN officials, and community-based organizations from around the world. Here's what you can expect from this incredible experience.
The application process was simple. I filled out a form, wrote two short essays, and paid a $30 application fee. After being shortlisted, I had a quick Zoom interview, and I was selected as a fully-funded delegate along with 14 other young leaders. The organization also endorsed 25 partially funded delegates who only had to cover their flights while summit access, meals and accommodation was arranged by the Global Peace Chain, and about 100 self-funded participants, with some of them securing sponsorship from their employers or youth philanthropic initiatives.
The Weston Hotel, a 5-star venue, was where we spent a lot of time during the first two days of the conference. I shared a room with a girl from Kazakhstan, who worked at the Ministry of Healthcare and graduated from the University of Glasgow. On the first day, we had an opening ceremony with speeches by the GPC founders, Gender and Youth Specialist from UNODC, and cultural performances by the Maasai tribe members. We also received a Peace Passport and a conference package with badges, notebooks, a pledge agreement, and booklets about the organization.
The second day of the conference began early with a safari in the Nairobi National Park, where we saw lions, giraffes, buffalos, and zebras in their natural habitat at sunrise. After the safari, we had a lot of presentations about non-profits fighting period poverty in South Africa, peace organizations supporting vulnerable communities in Sudan, and a mental health startup endorsed by USAID. All delegates were welcome to present, and quite a few of them spoke about their country and its efforts in ensuring peace. We also had a lot of breakout sessions with musical performances, dancing, networking activities, and brainstorming on scalable peace promotion activations.
The third and last day of the summit was held at the KICC, the tallest building in Nairobi situated next to the Senate Office and the Ministry of Defence. More than 300 Nairobi nationals attended as external guests, and the day was filled with formal welcoming speeches and opening addresses by the Pakistan Ambassador to Kenya, the President's daughter, Vice President of Kenya and Miss Tourism Kenya. We had several panel discussions on sustainable tourism and youth empowerment initiatives, and an awarding ceremony. I and some of the delegates were selected as Youth Tourism Ambassadors and endorsed by the Kenya Tourism Board, receiving certificates and medals.
During our free time, we got to explore the city more, mingling with Nairobi nationals and going to the Nairobi National Museum, Botanical Garden, Karen Blixen Museum, and nice bars with live music. It was an unforgettable experience.
In conclusion, attending the Global Peace Summit in Kenya was a life-changing experience that allowed me to visit a new country, meet inspiring young leaders, and play a part in promoting tolerance, global citizenship, and peace. It's an experience that I'll always cherish, and I encourage other young leaders to apply and attend the next summit that is being held in Dubai in March 2023.
This article has been viewed 303 times.
Article comments
There are no posted comments.