Hope of a successful lifetime
Self-Improvement → Motivational
Author

Tholu Davied

Published

September 26, 2023

Word count

472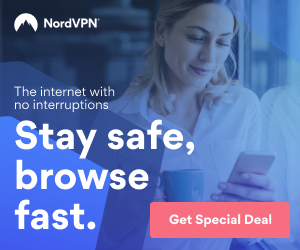 The hope of creating a successful lifetime for self and generations after.
About 8 years ago a young man of 24 years old had a paid employment and was doing well on his own, he was able to make a good living from his monthly income.
His world came crashing down when the company he worked for got acquired by another company and wasn't willing to retain them in the company.
This young man was jobless for about 9 month depending solely on his savings as other job opportunities were not forthcoming. Savings reducing daily and nothing is adding up. This pushed the young man to start planning to change location to a city where he isn't known and free to take on any job no matter how dirty or low it is, as long as it's a legal source of income.
The young man relocated to the nation's capital to start a new life with the remaining little saving he has. Started his life in the new city by meeting people and telling them about his capacity, and also willingness to volunteer with their organization if need be.
Didn't do that for long when fortune smile on him, he got a job with an interior designing company, started working there while also learning new skills, at night he goes to sleep in the parking lot of a big hotel in the city and by morning he uses the hotel's lobby bathroom to fresh up and get ready for the day's work.
His determination to have a successful life pushes him to endure the hardship and challenges life throws at him and making him focus only on the hope for a better life if he survives it.
Three month into the job the company said they can't afford to pay salaries anymore cause the company isn't making money, he stayed with the company while also seeking employment from other sources. At this time, he no longer sleeps in the parking lot cause he made a friend while on the job that allows him to scoot with him.
From there, this determined young man started to build a life for himself by making fashion crafts and accessories he learnt from YouTube using the company free internet access. He was able to grow the business and could afford to rent a space for himself as the owner of the house already gave him a time duration to stay in the place where he scoots with his friend.
He still does the accessories business till date and from it he has been able to start a nonprofit and also a moving company duly registered with the government.
He now has 10paid staff working under him and 7more volunteers for the nonprofit.
This all happened within the period of 6years.
Name: Tholu Davies Adeleye
Email: adeleyetholu@gmail.com
website: www.instagram.com/tieguyy
www.instagram.com/streetreformfoundation
Article source:
https://articlebiz.com
This article has been viewed 187 times.
Rate article
This article has a 5 rating with 1 vote.
Article comments
There are no posted comments.