A Guide to motivate yourself Monday through Sunday
Self-Improvement → Motivational
Author

Evelyn Olson

Published

November 13, 2022

Word count

1,061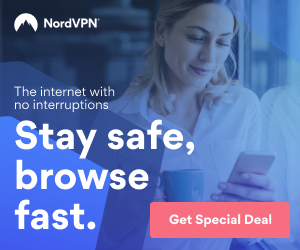 I found myself one day extremely tired, completely unmotivated, and feeling lost in my daily routine. Those around me congratulated me on hitting certain milestones I accomplished, and even with a big smile on my face, I felt stuck in the same rhythm. My week was a tedious job, Netflix, sleep, and no inspiration to engage my mind or even start a new hobby, and quite frankly this continuous loop of a dull everyday routine, had me asking what can I do to find myself, and inspire who I am?
I had a revelation overnight and realized I need to get out of this loop and work towards personal growth to feel my best self. I need to engage my creative side, and my mind to feel something before I lose it completely and forget who I am as a person. I need to understand how I feel and why, what makes me happy, and how can I feel successful, not by societal views but in my own eyes.
I decided to sit down with myself, yes a one-on-one conversation with me, and understand my week to stay engaged and motivated throughout each day. I evaluated my day-to-day routine, and decided to start small and wake up each day with a different mantra, and what I want now is to share those everyday mantras with you so you can stay motivated, stay successful, and stay empowered to be your best self. Words are the most powerful thing on this planet and if you continuously put out positive thoughts and aspirations into the universe, your whole world will change for the better, I promise.
Monday-Manifest your life
Monday, everybody despises Mondays. You have the Sunday Scaries the night before, have to go back to work after the weekend, and deal with everyday stressors in the new week. I personally started to reevaluate Mondays, understand how much can be achieved at the beginning of the week and use this special day for planning and idea-generating. My mantra for Mondays is Manifest your life. Manifest what you want to achieve over the week, even if it's small! Work on your to-do list and make two days of the week designated to an activity either for something you love or sitting down and learning a new skill or recipe. Knowing you can achieve everything you want based solely on your aspiring need for more will help the manifestation process. Anything is achievable by manifesting your thoughts, words, and putting that into action.
Tuesday- Treat yourself better than yesterday
Tuesdays to me feel a bit more comforting for victory, and I think you would agree. You feel motivated after Monday and are able to focus on work duties and the week ahead. I now tell myself that if I wasn't able to accomplish all my Monday tasks, that is okay, I have Tuesday to succeed and treat myself with the uttermost respect. I use Tuesday to understand myself, understand my goals that need to be accomplished, and for you, always treat yourself better than yesterday. Confidence is key to becoming successful, and you need to be confident in yourself no matter what happened Monday or over the weekend. You are your worst critic so treat yourself with love, and admiration, and know your potential is limitless.
Wednesday-Wish upon great things
Wednesdays are great, middle of the week, Monday and Tuesday are done with, you're ready to rumble with the rest of your week. I start my Wednesday wishing upon great things for myself, my family, and continuing my personal growth for the week. I always work on completing all my tasks from my to do list, and continue to envision my goals in life that I will achieve. Midweek is great for starting any leisure activities and working on social connections as well, who knows you might really need it. Wednesday, always wish upon great things for your life and others.
Thursday-Trust your gut
Thursdays are a great day to reflect on everything accomplished, skills acquired, and plan a bit for the weekend. After doing some reflection, you realize what worked for you in the week and what did not. Always trust your gut when it comes to personal reflection, life choices, and activities. Your gut is your second heart, and it will keep you on the path intended if you listen! Listen to your body to keep thriving, keep growing, and you can always lean on yourself to know you are here for a reason.
Friday-Fuel your aspirations
If you made it to Friday, congratulations because not only is the weekend right around the corner but the week is over and you have manifested so much into your growth already. Starting each day with a Mantra and positivity will change your outlook on life, I guarantee it. Fridays are amazing for finishing up projects before the weekend, spending some time with yourself, and adding an activity for leisure and fun! Working to better yourself will always include activities that bring you happiness, such as seeing a close friend for dinner or getting outside for some fresh air. Any activity of choice will help not only your creative side but your emotional well-being as well. Fuel your aspirations to be your best you, and you'll begin to see a change.
Saturday-Strive for continuous success
Saturday is an awesome day to enjoy a relaxing cup of coffee on the porch, get some sun, and continue to manifest your thoughts for growth. You have those to-dos, but can take a break from focusing on the doing and focus on relaxing, meditating, and engaging personally with your mind. Success isn't just about what you accomplished, it is about your mental awareness and the benefits of relaxation to rejuvenate your thoughts to enable personal development. Always strive for continuous success in the mind, body, and soul.
Sunday- Stress less, and reset
Sundays are a day of rest and refocus. Reset your mind to focus on all the upcoming successes in the new week. You have to stress less and reset on a Sunday to improve your emotional cognizance, and continually flourish to be the person you strived to be since youth. I guarantee a positive mindset and a doer attitude will aspire you on this journey and encourage you to achieve everything you ever wanted.
I'm Evelyn Olson, new to writing and learning about myself. Would love to connect with like-minded individuals.
eolson632@outlook.com
Article source:
https://articlebiz.com
This article has been viewed 546 times.
Article comments
There are no posted comments.