The COVID-19 Impact on GLOBAL Mental Health & Education
Self-Improvement → Motivational
Author

Bivash Chandra Panday

Published

December 11, 2022

Word count

1,593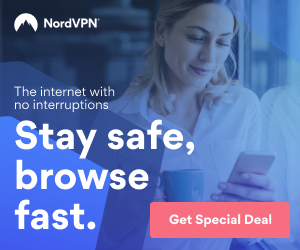 The COVID-19 Impact on GLOBAL Mental Health & Education
Good mental health and better education are the vital elements to make us peaceful human. However, according to the United Nations Policy briefing (2020, May 13), "Human rights violations against people with severe mental health conditions are widespread in all countries of the world. The global economy loses more than US$ 1 trillion per year due to depression and anxiety. Depression affects 264 million people in the world (p.5)."
Coronavirus disease (COVID-19) was declared a pandemic by the World Health Organization on March 11, 2020 (World Health Organization, 2020), and has led to intensive social interventions globally. Seventy percent of mental health problems have their onset during childhood or adolescence (Government of Canada, 2006). Thirty-four percent of Ontario high-school students indicate a moderate-to-serious level of psychological distress (symptoms of anxiety and depression) while 14% indicate a serious level of psychological distress (Boak et al., 2016). Nearly one year into the pandemic, Toronto students continue to struggle with mental health. A student and parent winter check-in survey was conducted by the TDSB shows rising levels of nervousness and stress as experts call for better mental health supports (CBC/Radio Canada, 2021, p.1). The Toronto District School Board (TDSB) is the largest and one of the most diverse school boards in Canada. There are approximately 247,000 students in 583 schools throughout Toronto. Since the start of the pandemic, the TDSB and other school boards have stepped up to hire more social workers and other mental health workers, but some experts are calling for more accessible and consistent mental health supports outside of school in the community for children, youth and their families supports (CBC/Radio Canada, 2021).
The TDSB survey (2021) shows overall students reported lower mental health and struggling with their well-being and they do feel less connected to their teachers, experiencing decreased mental health, and report challenges with the academic schedule and workload (p.11). In the survey, staff report feeling stressed. Generally, teaching staff and administrators had higher percentages of respondents reporting not coping well, emotionally drained, feeling anxious, staying awake at night, not having energy at the end of the day, and not being able to predict their amount of work. Seven out of ten staff have felt burnt out and anxious as a result of their jobs. In addition, many respondents expressed those problems at work have kept them up at night, and that they have little energy left at the end of the day (the TDSB survey, 2021, p.20). The symptoms they have reported in this survey suggested potential PTSD of affected TDSB students and staff. During the survey, staff indicated a need for more tools and training.
Children living with PTSD can have difficulty concentrating and have problems in school (Stanford Children's Health, n.d.), and unfortunately, most teachers have not been trained to deal with the needs of children who have experienced trauma (Sirin & Rogers-Sirin, 2015, p. 9). Accordingly, Greenberg et al. (2001) suggested that in order to reduce levels of mental illness in children, early preventative interventions are necessary, and furthermore these interventions must be broadly accessible to children who may not have access to regular medical treatment.
According to the United Nations policy brief (2020), People with both COVID-19 and mental health conditions should get equal access to health and social care as other people with COVID-19, without discrimination, including in triage assessments (p.15). However, in reality it's a RED HOT GLOBAL TOPIC "Inequalities in Access to Healthcare". Access to telehealth relies on effective internet broadband, accessible computer or other video chat devices and a certain level of technological literacy". Also, in some region or country's inhabitants are more vulnerable as they don't know what is technology (computer, internet, video chat etc.) and how to use those especially in health care system. During COVID-19 shutdown, lots of remote medical services/clinics have been closed in Bangladesh, Pakistan, India and some other Asian region. Moreover, they don't have modern health care system like Canada, USA and European countries. So, there is no option about Telemedicine or Online heath care. These Medical and Technological inequalities made severe human insecurity for those people.
For example, Bangladesh, despite its successes, has several health systems challenges and prevailing health disparities, resulting in limited access to and utilization of quality health care (Ahmed et al., 2020, p.2). Their mixed method study on Digital Health and Inequalities in Access to Health Services in Bangladesh has represented a practical evident about the knowledge on eHealth or Telehealth care. Ahmed et al. (2020) explored that "almost everyone has accessed some form of electronic information at some point using mobile phones, mostly through voice calls to an office (ie, local agriculture office or bank) to ask for information. However, despite ample promotion and publicity, the provision of electronic health information or services and the words digital health were unfamiliar to many.
One male student mentioned:
"I have never heard the word digital health until today. No one told us that one can get health-related information in this way. But sometimes we make calls to some office to know about things. In this way we can get information easily".
Female students had slightly different views. They preferred to call their friends and/or family for information, as one explained:
"We use mobile phones to talk about many things. If we need to know about something, we call our friends or elders. But I can't remember if we have ever talked about digital health".
In the context of developed country, according to the IFS Deaton Review (2020), the COVID-19 pandemic has affected some sections of the population more than others, and there are growing concerns that the UK's minority ethnic groups are being disproportionately affected. The study brings together evidence on the unequal health and economic impacts of COVID-19 on the UK's minority ethnic groups, presenting information on risk factors for each of the largest minority groups in England and Wales: white other, Indian, Pakistani, Bangladeshi, black African and black Caribbean.
In my option, does not matter where we are living in a poor or rich country inequalities exists in part of this world in different form and which create human insecurity in several dimension. According to the Universal Declaration of Human Rights (article 25) as human beings, all have the same rights and reasonable access to food, clothing, housing, medical care, and necessary social services. But, unfortunately, in reality, lots of people around this world cannot exercise their least rights in their states as well as outside because of extremely violations in living reality with severe KILLING risks. I believe that most of the people around the world have been suffering and living in an extremely frustrating and threatening situation because of the inhuman actions and violence occurring and directly influenced by the powerful states or superpowers.
As a united community, we will only be able to praise the immense vision of the Universal Declaration of Human Rights once its universal moralities are given full effect everywhere and for everyone. World Peace will not arise from overthrowing dictatorial supremacies or ending wars or conflicts between nations. It will happen when humanity raises individual consciousness with an unconditional love beyond that of fear and hatred. To build a peaceful generation, we need to set up our intelligence and experiments in a common ground by administering "the United Education, Health & Social System."
REFFERENCES:
Ahmed, T., Rizvi, S. J. R., Rasheed, S., Iqbal, M., Bhuiya, A., Standing, H., Bloom, G., & Waldman, L. (2020). Digital Health and Inequalities in Access to Health Services in Bangladesh: Mixed Methods Study. JMIR mHealth and uHealth, 8(7), e16473. https://mhealth.jmir.org/2020/7/e16473/
Boak, A., Hamilton, H. A., Adlaf, E. M., Henderson, J. L., & Mann, R. E. (2016). The mental health and well-being of Ontario students, 1991-2015: Detailed OSDUHS findings. CAMH research document series no. 43. Toronto Centre for Addiction and Mental Health. https://www.camh.ca/-/media/files/pdf---osduhs/the-mental-health-and-well-being-of-ontario-students-1991-2015---detailed-osduhs-findings.pdf?la=en&hash=59BFD5B17408AAEE0E837E01048088ED51E558B2
CBC/Radio Canada. (2021, February 26). Toronto students struggling with mental health nearly 1 year into pandemic. https://www.cbc.ca/news/canada/toronto/one-year-into-pandemic-students-in-toronto-mental-health-1.5928479
Government of Canada (2006). The human face of mental health and mental illness in Canada. Minister of public works and government services Canada. https://www.phac-aspc.gc.ca/publicat/human-humain06/pdf/human_face_e.pdf
Greenberg, M., Domitrovich, C., & Bumbarger, B. (2001). The prevention of mental disorders in school-age children: Current state of the field. Prevention and treatment, 4(1), 1–61. http://dx.doi.org/10.1037/1522-3736.4.1.41a
Inequality: the IFS Deaton Review. (n.d.). Are some ethnic groups more vulnerable to covid-19 than others? https://ifs.org.uk/inequality/are-some-ethnic-groups-more-vulnerable-to-covid-19-than-others/
Sirin, S.R., & Rogers-Sirin, L. (2015). The education and mental health needs of Syrian refugee children. Migration Policy Institute. https://www.researchgate.net/publication/287998909_The_Educational_and_Mental_Health_Needs_of_Syrian_Refugee_Children
Stanford Children's Health. (n.d.). Post-traumatic stress disorder in children. https://www.stanfordchildrens.org/en/topic/default?id=post-traumatic-stress-disorder-in-children-90-P02579
Toronto District School Board (2021). Student and parent winter check-in Survey. https://www.tdsb.on.ca/Portals/0/docs/Parent%2C%20Student%20and%20Staff%20Winter%20Check-in%20Surveys(1).pdf
Tsamakis, K., Triantafyllis, A. S., Tsiptsios, D., Spartalis, E., Mueller, C., Tsamakis, C., Chaidou, S., Spandidos, D. A., Fotis, L., Economou, M., & Rizos, E. (2020). COVID 19 related stress exacerbates common physical and mental pathologies and affects treatment. Experimental and therapeutic medicine, 20(1), 159-162.
United Nations. (n.d.). Universal Declaration of Human Rights. United Nations. https://www.un.org/en/about-us/universal-declaration-of-human-rights
World Health Organization (2020, March 11). WHO director-general's opening remarks at the media briefing on COVID-19. https://www.who.int/director-general/speeches/detail/who-director-general-s-opening-remarks-at-the-media-briefing-on-covid-19---11-march-2020
This article has been viewed 466 times.
Rate article
This article has a 4 rating with 2 votes.
Article comments
There are no posted comments.