Find Your Voice, Let Your Story Be Heard.
Self-Improvement → Motivational
Author

Tiara Armani

Published

November 20, 2023

Word count

522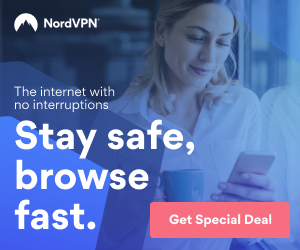 Do you have something in your belly or in your soul that's been wanting to burst out? But it's the negative thoughts that keep you from being heard. Or do you know you can give the world something of yourself that will make a difference in someone else's life today, but you need more motivation? All of that will change today with these five steps I will be introducing you to:
Unpack all the stories, experiences, and lessons in your back pocket.
Every life situation and experience you have had is a story you can tell someone. Remember all your milestones, pains, mistakes, and lessons you've learned so far.
Learn to tell your story.
Tell the ugly, the good, and the bad, small or big — list all your stories. Think about all the times you felt some way in a situation or were rejected. What lessons did you take from these situations? There is value in your story. Your story matters! There's nothing wrong with being vulnerable. Connect with the person you are telling your story to.
Build up your self-esteem to tell your story.
Bring the listener in as if they were there with you. Be authentically yourself; don't be afraid. Let your soul speak; come from a warm place of love, comfort, and passion. Use the words "we," "us," and "have you." Express the emotion you were feeling at the time. Have rhythm when telling your story. You don't need validation or permission to tell your story; it's your story. Own it.
Stand on your story, not in it.
Someone needs to hear your story. Your story is a guidebook for someone else. Take a look back at how far you've come and how you've overcome so many obstacles; that's where your strength comes from. Someone is going through the same thing you went through, but they don't know what to do. Practice, practice, and practice telling your story until you are comfortable. Turn your pain into joy.
What's your calling? What's your purpose?
Embrace the lessons you've learned. Your past doesn't define your future. Nobody can tell your story like you can; you own it. Tell people who you are and what you have achieved so far today. Who or what motivates you? We are all here to do something on this earth. Your story has a purpose.
Remember that your past doesn't define your future, but the stories you tell are a guidebook for someone else going through the same thing you did but overcame. This lets them know that they are not alone, are free to be heard, and that it's okay to be themselves without judgment or setbacks. You are a living testimony for someone else to keep going and not give up; you are an inspiration to a lost and confused person.
Remember, you are the risk-taker and the light in someone else's life. Find the calling you have for your life within your story; your story matters. Tell your story; someone needs to hear it!
My name is Tiara Armani I am a inspirational speaker , content creator and a writer. I'm here to encourage to uplift and to push you to be the version of you . You can find me on Facebook TikTok and Instagram : Tiara Armani
Article source:
https://articlebiz.com
This article has been viewed 735 times.
Article comments
There are no posted comments.