STEREOTYPES
Self-Improvement → Motivational
Author

Stephane Dadjo

Published

December 26, 2022

Word count

435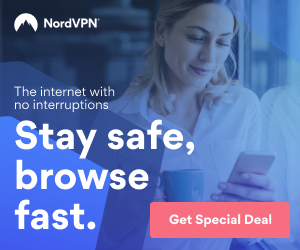 Have you ever been stereotyped? Perhaps I should ask, have you ever stereotyped anyone?
The number of limitations within stereotypical environments is groundbreaking. Did you know that a huge percentage of dysfunctional behaviors in individuals as well as social-related issues are caused by stereotypes?
Stereotypes are one of the main reasons why some people struggle to find themselves as well as their ways in a certain environment. Being expected to behave or act a certain way based on where you come from, what you look like, what you believe in, or even your gender rather than who you are is an awful experience but unfortunately the daily reality for many. It has become such a paradigm and frankly the root cause of many issues in our societies. Not only does it represent a loss at many levels, be it personal, educational or professional but the long-term damage is quite an alarming factor.
Originating from a place of ignorance and insecurities, they have a negative impact on one's life. It is true that often, we try to understand or study people, consciously or not and when we fail to effectively do so, it is easier for us to base our opinion and analysis on a stereotype. We then project that on whomever it is that triggered that popular ability. Whether it makes sense or not, we rationalize it and entrench it in our thought processes.
That is the reason why it's so common these days to think about which stereotype we should project on people rather than actually take the time to get to know them. The harm in practicing this goes beyond psychological damage. This occurs literally in every aspect of life and can lead to social frustration and even alienation.
Nothing hurts as much as being stereotyped especially when the reality is far from that. But just like anything else in life, it is imperative to grow past it and develop a thicker skin.
It's not something that is gonna stop anytime soon, quite the opposite so brace yourself and don't let being stereotyped make you feel as if you have to fit in that construct they are projecting on you. That's what makes sense to their thought process or the lack thereof; not who you are. Stand firm and stay true to who you are, keep working on being your best self, and take pride in being assertive in everything you do.
After reading this or listening to the podcast, what is your opinion on the topic? What do you think can be done for us to know and do better?
Stephane Dadjo
This article has been viewed 385 times.
Rate article
This article has a 4 rating with 1 vote.
Article comments
There are no posted comments.