Leadership is a learnable skill - recruit supervisors for attitude
Author

Denis Becker

Published

July 19, 2019

Word count

792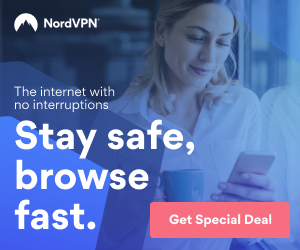 Have you ever struggled to identify suitable internal candidates for first-line leadership positions? Have you promoted great operators that subsequently turned out to be not so great as supervisors?
Have you recruited experienced supervisors or a smart, young college graduate from outside your organisation in the hope they would have what it takes and 'hit the ground running' on day one of being in charge of your shop-floor — only to be disappointed?
Appointing people to their first leadership role is challenging. By definition, they are not ready for it, because they have never done it before. They will need training and carefully designed support to succeed and get get results.
Therefore, organisations should plan supervisor transitions carefully and refocus their recruitment towards finding candidates with the right personality internally, rather than trying to find the perfect match, with the perfect skills outside the organisation. For a supervisor with the right personality, the rest - the leadership and management skills to run your shop floor or office successfully - can easily be taught, coached and learned.
Many organisations don't emphasise supervisor skills enough or even realise how much they matter. New supervisors have a major challenge. Internal candidates must learn quickly how to plan and run the shop-floor, get results through others, coordinate & motive teams, improve performance, manage their own time... External candidates might already come with some transferable skills, but they don't know your culture, your products, your business, your people.
In either case, newly appointed supervisors have a steep learning curve. And a lot to prove: to their manager, to themselves and, not least, to operators who may have much more extensive experience in the business than the new supervisor has - and who may have been their peers only days before.
It should therefore be expected by recruiting managers that newly appointed supervisors need clearly defined leadership development programmes and coaching to accelerate the learning curve and ensure a rapid, successful transition into the new role.
Unfortunately, supervisor on-boarding and leadership training programmes in many organisations are often not well designed and done ad-hoc, rather than following a clear pathway. This has several disadvantages for an organisation.
• we rely on individual supervisors' ability to learn by themselves
• we waste valuable time and resources finding the 'perfect candidate' externally, only to find most recruits have a lot to learn
• we trust that supervisors have or will independently acquire the full range of skills needed for success
• there will be significant variations in the way different supervisors lead our operations - which will lead to significant performance variation across supervisors, shifts and areas
• by not treating supervisors development as a process, it cannot be improved, which means we don't get better at growing supervisors
• by having different supervisors running our shop-floor in their own personal manner, it is harder to improve the way our shop-floor is managed, which hinders our overall quest to improve operations performance
What should organisations do, instead?
Supervisor performance directly determines operations performance. A lot of organisations are held back by the skills gaps of their supervisors. Senior leaders who want better operations performance must rethink and reorganise the entire supervisor pathway, from succession planning, through on-the-job training and coaching, all the way to promotion to a higher management or staff role.
Once we have a well-designed, structured supervisors on-boarding, training and coaching pathway in place, promotion from within makes a lot of sense. On every shop floor there are some rough diamonds waiting to be discovered and polished. Involve operators in improvement activities and grow their improvement skills. Training within Industry (TWI) development programs, including:
• TWI Job Instruction
• TWI Job Relations
• TWI Job Safety
• TWI Problem Solving
teach these skills, are quickly learned and give your supervisors and teams a common language for improvement.
Once you commit to this path, your future leaders will become visible. Look for personality:
• desire to improve,
• willingness to grow others,
• desire to serve your customers better,
• willingness to listen, learn and change
• 'can do' mindset
• 'go-see', 'go-try' hands-on approach
And grow these future leaders well before you appoint them to a supervisory role. Ask:
What production supervision tasks could they take over today?
What improvement skills (including TWI) will they need to succeed when they step up?
What leadership skills will they need to motivate, align and grow their team members?
Which Supervisor training company could provide us with the training programs needed to accelerate our people's transitions?
To improve operations performance, supervisor development should be treated as a strategic improvement activity. It should not be left to chance or be focused solely on recruitment. It is a process that must be well designed, standardised and continuously improved to get the best out of our supervisors and to optimise operating results.
This article has been viewed 993 times.
Article comments
There are no posted comments.