Best Life Quotes of All Time
Self-Improvement → Motivational
Author

Revy Sullivan

Published

November 23, 2019

Word count

1,145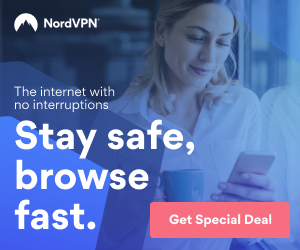 "Life Quotes" Everyone needs a little inspiration from time to time. Whether you're going through a break up, you've just lost your job, or you simply woke up feeling a little insecure this morning—we've all had these days. Feeding your mind inspiring quotes daily is a great practice to boost your positivity.
LIFE – is a four-letter word that is complicated enough that no one will ever decode its true meaning. Whether you were born into a wealthy family or a poor one, your life will be full of ups and downs. The goal in life is to minimize the down's and live a happy and inspiring existence. "
Good Life Quotes
"You know you're in love when you can't fall asleep because reality is finally better than your dreams." – Dr. Seuss
"I'm selfish, impatient and a little insecure. I make mistakes, I am out of control and at times hard to handle. But if you can't handle me at my worst, then you sure as hell don't deserve me at my best." – Marilyn Monroe
"Life is what happens when you're busy making other plans." – John Lennon
"Get busy living or get busy dying." – Stephen King
"The first step toward success is taken when you refuse to be a captive of the environment in which you first find yourself." – Mark Caine
If life were predictable, it would cease to be life, and be without flavor. – Eleanor Roosevelt
Life is like riding a bicycle. To keep your balance, you must keep moving. – Albert Einstein
Nothing can dim the light that shines from within. – Maya Angelou
You get in life what you have the courage to ask for. – Oprah Winfrey
You only live once, but if you do it right, once is enough. – Mae West
"When one door of happiness closes, another opens; but often we look so long at the closed door that we do not see the one which has been
opened for us."- Helen Keller
"Twenty years from now you will be more disappointed by the things that you didn't do than by the ones you did do." – Mark Twain
"When I dare to be powerful – to use my strength in the service of my vision, then it becomes less and less important whether I am afraid." – Audre Lorde
"A friend is one that knows you as you are, understands where you have been, accepts what you have become, and still, gently allows you to grow. " – William Shakespeare
"Great minds discuss ideas; average minds discuss events; small minds discuss people." -Eleanor Roosevelt
Things change. And friends leave. Life doesn't stop for anybody. – Stephen Chbosky
Rise above the storm, and you will find the sunshine. – Mario Fernandez
The big lesson in life is never be scared of anyone or anything. – Frank Sinatra
"A successful man is one who can lay a firm foundation with the bricks others have thrown at him." – David Brinkley
"Those who dare to fail miserably can achieve greatly." – John F. Kennedy
Good is not enough. You've got to be great. – Simon Cowell
The most important thing is to enjoy your life – to be happy – it's all that matters. – Audrey Hepburn
In the end, it's not the years in your life that count. It's the life in your years. – Abraham Lincoln
We all have two lives. The second one starts when we realize we only have one. – Confucius
To live is the rarest thing in the world. Most people exist, that is all. – Oscar Wilde
"I can't give you a sure-fire formula for success, but I can give you a formula for failure: try to please everybody all the time." – Herbert Bayard Swope
"Would you like me to give you a formula for success? It's quite simple, really: Double your rate of failure. You are thinking of failure as the enemy of success. But it isn't at all. You can be discouraged by failure or you can learn from it, so go ahead and make mistakes. Make all you can. Because remember that's where you
will find success." –Thomas J. Watson
"It is hard to fail, but it is worse never to have tried to succeed." – Theodore Roosevelt
"He that falls in love with himself will have no rivals." – Benjamin Franklin
"It is hard to fail, but it is worse never to have tried to succeed." – Theodore Roosevelt
Life is about making an impact, not making an income. – Kevin Kruse
Life is not always a matter of holding good cards, but sometimes, playing a poor hand well. – Jack London
I'll be ok. Just not today. No matter how dark the night, the sun rises once again, and all shadows will be chased away. The expression is more like a statement than a quote, but it is encouraging enough to be included in our list of the most inspiring life quotes. – Unknown Life Quotes
Sometimes the wrong choices bring us to the right places. – Unknown Life Quotes
Life isn't as serious as the mind makes it out to be. – Eckhart Tolle
"I'm a success today because I had a friend who believed in me and I didn't have the heart to let him down." – Abraham Lincoln
"Love yourself first and everything else falls into line. You really have to love yourself to get anything done in this world." – Lucille Ball
"Let us always meet each other with smile, for the smile is the beginning of love." – Mother Theresa
"Challenges are what make life interesting and overcoming them is what makes life meaningful." – Joshua J. Marine
"When one door closes, another opens; but we often look so long and so regretfully upon the closed door that we do not see the one that has opened for us." – Alexander Graham Bell
Watch what you say, and whatever you say, practice it. – Soyen Shaku
Our character is what we do when we think no one is looking. – H. Jackson Brown, Jr.
Many people are afraid of the dark, but the real tragedy is those who are afraid of the light. – Plato
Every shadow—no matter how deep—is threatened by morning light. – Izzi
In every life, we have some trouble, but when you worry you make it double. – Bobby McFerrin
"Love is a serious mental disease." – Plato
"Our greatest fear should not be of failure… but of succeeding at things in life that don't really matter." – Francis Chan
"It had long since come to my attention that people of accomplishment rarely sat back and let things happen to them. They went out and happened to things." – Leonardo Da Vinci
"Remember that the happiest people are not those getting more, but those giving more." – H. Jackson Brown, Jr. Life Quotes
"The only impossible journey is the one you never begin." – Anthony Robbins
This article has been viewed 1,633 times.
Rate article
This article has a 4 rating with 1 vote.
Article comments
Quote guy · 2 years ago
Motivational or inspirational quotes can lift up the spirit. It's a good way to start your day by reading one of them to get you going. There are some great quotes in her; "Rise above the storm, and you will find the sunshine" I like that. Thanks for the inspiration
---
qetutoring · 2 years ago
Let me share this article to someone else. Also, please visit back to my blog
---
Pujakesuma · 2 years ago
It is a very useful article. Let me share this article to someone else. Also, please visit back to my blog
---