IT'S NEVER TOO LATE
Self-Improvement → Motivational
Author

Godrich Izack

Published

June 14, 2020

Word count

587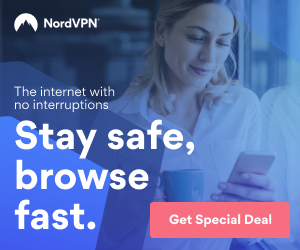 Life is full of adventure, when you chose to hit the road of life and ride and when you open your eyes wide and see. I have been in many places, physically and in my imagination, it feels very adventurous. My life is full of Hope and Ambitious, and throughout my life journey I have met a lot of people.
I meet people with a different point of view, with passion and desire to be the Kings of the world, I meet dreamers and doers and others who just wish for things to come into their life. May be that is none of their business life, but the beautiful part is I think they live a life they are proud of.
Sometimes I have a feeling there's a lot of things I can't remember, but I always remember the memories, the time we spend together, in ups and downs, giving hope each other, travelling together and most importantly the way we dream together for the better life.
On the road of life, nature teach us a lesson about time, that there is a time to hold on and time to let go and time to split, Our dreams decide to do that, split us from one another, for better or worse, who knows. But I believe was for good reasons, so that everyone can walk his way and realize his dreams, that's a blessing too, because we all meant to shine in very unique and special way for the glory of God.
I do remember when we are very broke in our pockets and full of Hope in Our heart. We encourage each other to hold on to our dreams, hold on to it real tight, because nothing can stop us, may be us. Only to make moves when the heart is in it and after realizes it then to take a better stand. Every time I remember those moments I thank God and smile, then I pray for my people "God please bless all people in my life, lead them to see things that move their hearts and fulfill their desires and dreams for your Glory".
I've learned a lot of things and still more to learn from all those people. I witnessed kinds and samples of people in my life and I appreciate how wonderful they affect my life. I see everyone is special at something and everyone is special for something. Some people are born to live in mining camps, some to get hit by a car, some have an ear for music, some are best friend, some to be sister, Some to be father, Some are artists, Some knows photograph, some are visionary, some are mothers, some are dream chaser, some are architects and some people are creatives.
What I come to realize in life, for what it's worth, it's never too late or early to be whoever you want to be. There is no time limit, just get to the road of life and ride. Start whenever you want. Everything is in your control, to change or stay the same. There are no rules to life, we can make the best or the worst of it, I hope we can make the best of it while we are still here. But if you find that you're not proud of your life, I hope you have the strength to start all over again. Remember, IT' S NEVER TOO LATE to be whoever you want to be.
Godrich is the trainer, speaker and creative writer with experience in social innovation and creative development. Godrich believes in knowledge sharing and searching for wisdom as the pattern for the purposeful life and serving the society reaching their full potential through the right knowledge and purposeful actions. He is passionate about the creative industry, gardening and adventure.
Article source:
https://articlebiz.com
This article has been viewed 1,305 times.
Rate article
This article has a 4 rating with 3 votes.
Article comments
There are no posted comments.