Inspiration and Its Wisdom
Self-Improvement → Motivational
Author

Marion Mwanukuzi

Published

October 2, 2020

Word count

645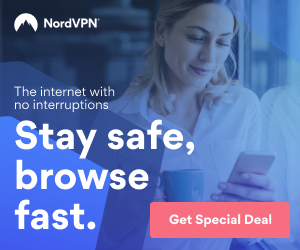 We live in a world where everything we do results in stress. In this endless trap, we try our best to come up with incredible ways to motivate ourselves to get up the next day.
We have little or less time to enjoy the little things in life but spend all eternity looking for inspiration.
So, what inspires you?
Getting inspired is one of the best feelings. It leads to an increase in dopamine in the brain that makes you feel good.
But for most of us, the chances are that there's less of motivation but more of disappointment and regret. We feel isolated when we deal with our problems and have little help from friends and family.
That's when we look for inspiration! In a stressful situation, an inspirational quote can calm us down and helps us focus.
You must have heard the good old quote "Our greatest glory is not in never falling but in rising every time we fall". Although written by Chinese philosopher Confucius 2500 years ago, this quote has become a part of our everyday vocabulary.
There are countless success stories of people who live by this quote to wake up every single day and not give up on life.
To the outside, an inspirational quote is a set of well-worded words. For many more, these exact words are from which they draw their energy.
It's amazing to see how much power can come from a set of words!
Divert your frustration to positive energy with an inspirational quote
How can inspirational quotes change your life?
Here are 3 good reasons!
It will make your brain to keep a positive mindset

Inspirational quotes will help you overcome tough times

Inspirational quotes will make you get BETTER!
Get on your FaceBook feed and in a few seconds, you'll find an inspirational quote. But today, time is invaluable.
Nobody has any time to scroll through Google search results or their social media feed daily to find their inspiration.
Inspiration in a book!
We mingle to and from our comfort zone daily. Sometimes we hit rock bottom too often than reaching the peak.
Imagine you are stuck in between your tasks at work or you hit a dead-end mid-day. You are just about to break but you have this treasure on your phone that could change your day!
Marion Mwanuzuki's has made this treasure. Now in the form of an eBook, the 120 Motivational Sayings and Quotes publication has brought inspiration within the reach of your fingertips.
Read one quote a day for 120 days from the motivational quote book and in 4 months virtually transform yourself to be a positive, confident individual.
Read one quote a day for 120 days and transform yourself to be glowing with positivity
Start your day with a quote from the motivational quotes eBook and stay afloat in your daily work. Maybe start your meetings with the quote or even share the quote on social media to spread the positivity.
The luxury is that now you get to scroll through the wise words of great individuals and relate them to your life at any given time of day.
Here's a little inspiration for you from the motivational quotes eBook narrated from the life of American football legend Tom Dorsett.
"To succeed, you need to find something to hold on to, something to motivate you, something to inspire you!"
This motivational quotes book is your inspiration to succeed!
BONUS: Here are 3 more quotes from the book for you for the next 3 days!
"Far and away the best prize that life offers are the chance to work hard at work worth doing" Theodore Roosevelt.
"Whether you think you can or whether you think you can't, you're right!" Henry Ford.
"You must be the change you wish to see in the world" Mahatma Gandhi.
Learn more about the treasure
This article has been viewed 1,438 times.
Article comments
There are no posted comments.