The Woman Behind Making Online Dating Safer
Self-Improvement → Motivational
Author

Tiifany Smith

Published

June 7, 2021

Word count

477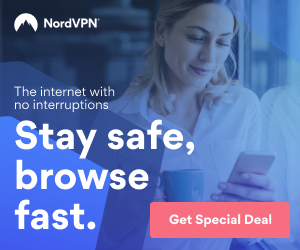 Secret Doors is a minority female-owned technology company based in Atlanta, Georgia. After three years of planning; strategy; learning and execution. I finally launched my first product, a dating website, BehindSecretDoors.com, online marketplace (Secret Doors Playroom) on Amazon, along with various technology services my company offers.
Building generational wealth has always been my passion and motivation to succeed. As a single mom to a daughter and son, I wanted them to witness that no matter what kind of family background you come from, with hard work, dedication, and prayer anything is possible. My children witnessed me go through physical and mental abuse by the hands of their father. I didn't want my daughter to grow up thinking it was okay for a man to put his hands on you and I didn't want my son to think it was okay to physically and mentally hurt women. After nearly losing my life back in 2008 from an attack, if I can't have you no one will type of situation. Made me realize that I can overcome anything in life.
So, I went back to technical college while working fulltime. After graduating I started working for a fortune 500 company and had a successful career, but something was still missing in my life. My love for technology and love helped me build the brand BehindSecretDoors.com
After years of development, planning and through many obstacles. My team and I finally launched Secret Doors first product, a dating website on August 21, 2020 during the pandemic.
My mantra for Secret Doors is BE You..Be True..Be Authentic. I tell people all the time, the first step to a real lasting connection is being your true authentic self and show self-love. As a domestic violence survivor and getting back into the dating scene. I was a little nervous putting myself out there again. I created Secret Doors, a safe dating platform for people to be themselves while looking for an online connection. Because safety is my top priority, my company brings awareness, regarding the advantages of dating online versus initially meeting in person. It's okay to take your time online getting to know someone. Most women normally don't think about how much information a person can get from you when you give out your real name, phone number, or someone getting a snapshot of your license plate. My passion is bringing that awareness to life.
I speak to single women all the time letting them know that your past does not define your future. That also goes with relationships and finding a connection. Make the decision to learn from your past and apply it in the present so that you can live the life that you were meant to live. Finding your voice, strength and courage is the first step to be you, be true and being authentic.
This article has been viewed 915 times.
Article comments
There are no posted comments.