Potentials: Enriching The World With Yours.
Self-Improvement → Motivational
Author

Chude, Arinze Timothy (Aristotle)

Published

June 5, 2022

Word count

782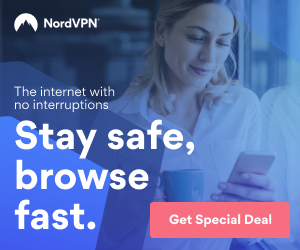 "Continuous effort, not strength or intelligence is the key to unlocking our potential." Sir Winston Churchill. Potential is an unborn ability, capacity and tendency possessed by every living being which can be tapped or developed for the existence and survival of man and further benefits of man on earth. It differs from person to person. It can be dormant or effectively active. It can also aid discoveries and findings as well as enquires.
Each and every one of us possesses the potential that can distinguish us within the sphere of our purpose in life. Nobody is ever written off by greatness. We are destined to make our marks on the sands of time and this can begin to happen the moment we determine to take charge of the indispensable moments of our lives.
Take charge for you can. Go and discover that potential and purpose for which you were created. Discover your real self while there is still time and live your life in full. Remember that "the greatest tragedy in life is not death, but a life that has not realized its potential." holds an adage.
This is the right time for you to discover and maximize your potential for the world is eager to what you ought to create. Take charge for this is the right moment for you to look within and establish your identity. You are too young to say I can't. Believe in your potential and also believe in yourself. Set yourself up for greater heights and accomplishments. Control your thoughts and emotions as you face the challenges of life and use them to improve yourself.
Take charge for you are not common. The common you see goes nowhere. They don't have what it takes to make a dream come true. Therefore, go out there and become the man you are destined to be. Remember that the potential you carry posses dynamite that can blow down mountains.
Right now you should give that great potential of yours another touch of excellence and perfection. Take charge and nurse your thoughts to reality for it is time to rise above the standard you set for yourself. This is your season of elevation. Maximize your potential to the fullest and let your success speak volumes about you.
Take charge for you can. You are too young to say I can't. Invest in what invests in you. Invest your time and talent wisely. Think and grow bigger for the top is your place. Don't be deceived by the prophets of gloom and doom that your potential is useless.
My dear, your potential is great. Use it to enrich yourself and humanity and be surprised to see the world make way for you. As Emerson said and I quote "The world makes way for a man who knows where he is going."
In this life, I truly believe that everything is possible. Nothing is too big for God to handle. Therefore, believe in God and also believe in yourself. Stick to your laid plan and follow it meticulously. Don't ever lose sense of who you are or the better man you are about to become.
You are too young to say I can't. Begin to see yourself as one with high sense of productivity and creativity. Take charge and maximize your potential. Many ideas are locked up inside of you, unlock them through the power of positive thinking and launch yourself to the top for that is where you belong.
You are too young to say I can't for you are a product of grace, destined for greater achievement and positive impact. Cripple every obstacles limiting your potentials from manifesting. Now is the time to do what you can with what you have where you are. Keep on trying for no one can take your place.
Your potential is great. Use it to take full control of your life and become the master of your fate and decisions too. I now leave you with the resounding words of Breton Braley which says "With doubt and dismay you are smitten. You think there's no chance for you son? Why, the best book hasn't been written.The best race hasn't been run. The best score hasn't been made yet. The best song hasn't been sung,...Cheer up, for the world is young. It yearns for more power and beauty...No chance …why there s nothing but chance. For the best verse hasn't been rhymed yet, the best house hasn't been planned, the highest peak hasn't been climbed yet, the highest river aren't spanned."Don't worry and fret, faint hearted, the chances have just begun..."
Chude, Arinze Timothy (Aristotle) needs no further introduction; for in the gallery of great leaders, exceptional writers, luminary speakers and great men, he is without doubt, a rare master piece.
Phone number: 08060304736
Email: timothyarinzechude@yahoo.com
Article source:
https://articlebiz.com
This article has been viewed 699 times.
Rate article
This article has a 4 rating with 5 votes.
Article comments
There are no posted comments.