Excerpt from my book Anthology42
Self-Improvement → Motivational
Author

Nathan H. Chan

Published

July 6, 2022

Word count

1,012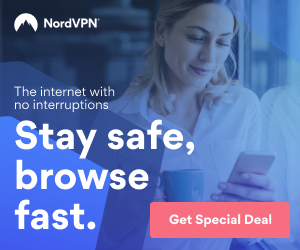 Preface of Anthology 42
COVID-19 hit, and the world descended into chaos. Combing the shelves of my bedroom library for books I had not yet read, I paused to peer outside the window and saw no one. The once-bustling streets of Hong Kong were now silent, except for the rustling of dry leaves as they danced dolefully on the pavement. Classes moved online, teen social bonds became strained, and familial security was stressed. Living through this generational crisis, I was saddened that I had nothing to give to help others work through the pandemic. Then, I scanned the books on my shelf a second time—the transcendent narratives, fantastical fantasies, controversial philosophies, legal case studies, and wisdom tales (the smallest volumes with, perhaps, the weightiest of all messages). I decided to embark on a different journey to try to make the world a better place. I clicked open a new document on my computer screen, and, undaunted by the blinking cursor on the blank page, began to write.
We are all hardwired for stories that demonstrate how similar humans are, despite the many cultures into which we are born. With a deep interest in the way wisdom tales and their respective morals are told in diverse cultures, I began collecting and analyzing stories from around the world. I translated and reflected upon stories written in Chinese, Spanish, and French, as well as proverbs and idioms written in Arabic and those spoken in Cantonese. These narratives captured my imagination—their writing is relatable, and their morals are powerful across countries, cultures, and age groups of readers.
---
Chapter 1: Two Stories: Le Lion et le Rat & La Colombe et la Fourmi
I start this book with my favorite La Fontaine fable* — It holds a special meaning for me because, growing up, I was always the smallest boy in my peer group.
---
Le Lion et le Rat
By Jean de La Fontaine4
Il faut, autant qu'on peut, obliger tout le monde:
On a souvent besoin d'un plus petit que soi.
De cette vérité deux fables feront foi,
Tant la chose en preuves abonde.
Entre les pattes d'un Lion
Un Rat sortit de terre assez à l'étourdie. Le Roi des animaux, en cette occasion, Montra ce qu'il était, et lui donna la vie. Ce bienfait ne fut pas perdu.
Quelqu'un aurait-il jamais cru
Qu'un Lion d'un Rat eût affaire?
Cependant il advint qu'au sortir des forêts
Ce Lion fut pris dans des rets,
Dont ses rugissements ne le purent défaire. Sire Rat accourut, et fit tant par ses dents
Qu'une maille rongée emporta tout l'ouvrage.
Patience et longueur de temps
Font plus que force ni que rage.
---
The Lion and the Rat
Original by Jean de La Fontaine
Let "be kind whenever you can" act as your creed,
Even the seemingly small ones could give the aid you need.
These two fables will prove this truth;
And hopefully your doubts like a magician will go "poof."
A blundering rat burst through the earth,
And met a lion of very royal birth.
The rat fell into the lion's paws
With his blood spilling all over his majesty's claws.
The lion saved the rat's life, not expecting to be repaid,
Who'd think the lion would need the little one's aid?
One day the lion left the forest and into a net he did fall,
His roaring and strength could not help him at all.
The rat was there to set him free
In what one can call a gnawing spree.
Patience and length of time can often do more
Than force and rage at their highest score.
---
My Reflections and Interpretations: Big Dots, Small Dots, Big Shots, Small Shots
" You can't connect the dots looking forward; you can only connect them looking backward. So you have to trust that the dots will somehow connect in your future. You have to trust in something — your gut, destiny, life, karma, whatever." —Steve Jobs
I was reading the short biographies of the professionals invited to judge at the Law Association for Crimes Against History, the mock trial tournament I founded when one of them piqued my curiosity. Mr. Lam (name disguised) attended a prestigious U.S. boarding school and one of the most respected law schools in the world. He founded a major law firm and has become a big shot in the legal field. My desire to learn from his career path prompted me to research his background on Google. Besides pictures of him with other big-shot lawyers, I found an article from the New York Times that he had written about his father, Mr. Lam Senior. Denied an opportunity to go to college in China during the Cultural Revolution, Mr. Lam Senior decided to swim to Hong Kong as a refugee. It took him three tries to complete the feverishly chilling eight-hour swim from his hometown to Hong Kong. Later on, as a refugee, he immigrated to NewYork, but instead of going to college as he had dreamed, Mr. Lam Senior found himself working as a waiter in Greenwich Village to feed his young family. Unfortunately, one night after a late shift in 1983, he was run over by a truck and disabled for life. For years after, throughout Mr. Lam's childhood, the family had no choice but to live on welfare and food stamps, until, through hard work, Mr. Lam fulfilled the Cinderella story and went on to top schools and an eminent career.
The pattern of the dots may not connect until later, or perhaps not until the very end. In our generation the only constant is change—it doesn't matter if you start off as a big shot or a small shot. Everyone has a shot at hitting the stars.
This anthology is a dot from a small shot. I hope it can be a meaningful dot for you and me as we grow up to make an impact and become stars in our own right.
I am a 12-grade student of law, international relations, and history living in Shanghai, China. I am also the Founder of a mock trial tournament (www.LACAH.net) and I host a podcast at www.history42.com.
Article source:
https://articlebiz.com
This article has been viewed 624 times.
Rate article
This article has a 5 rating with 1 vote.
Article comments
There are no posted comments.