Stopping spam for free
Author

Paz Aricha

Published

July 22, 2009

Word count

598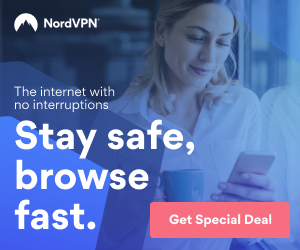 Keeping your inbox free of spam e-mail is actually easier than you think. You can use a free spam blocker to help you weed out all of those annoying e-mails you don't want in conjunction with some very plain common sense tips. Here are fourteen suggestions for you to consider when trying to keep spam e-mail from clogging up your inbox that will work well with your free spam blocker and make your life considerably easier.
Double check with your ISP provider to see if they offer a free spam blocker program on their end to help weed out spam before it even gets close to your inbox. Many ISP servers have them in place.

Take a look at your anti-virus software to see if there is a free spam blocker attached to it. If there is not, check into a version upgrade that offers a free spam blocker and keeps the functions together in one spot.

If you currently use Microsoft Outlook Express which does not have a spam blocker on it, consider switching to the Thunderbird e-mail client. It is an open source e-mail program that was developed by the same people as Firefox and it includes a very good free spam blocker.

Consider setting up two e-mail accounts: one for personal use that you do not give out and one to use when you sign up for things at websites or mailing lists. Make sure you use a service that offers a free spam blocker to keep the mail at a minimum.

If you are posting to newsgroups or mailing lists, use the second e-mail you created just for that reason to keep your main e-mail clean. You will keep the spam to a minimum in your main e-mail and a free spam blocker should be able to handle most of it.

If you have a webpage and a 'Contact Me' button, use your second e-mail address or use a graphic instead. This will keep spiders from gathering your e-mail address automatically.

Consider using a form for people to leave feedback with or to contact you through. Use a 'Captcha' to keep computer bots from signing up or e-mailing so you only hear from real people.

Do not allow spammers to know that you have read their junk. Have a free spam blocker in place to help keep graphics from displaying as they are how spammers track you.

Try not to use an out of office reply. Spammers love collecting these and it's better to forward your mail to another account to be read than to leave it open for collection.

Never reply to spam e-mail. If you have a good free spam blocker in place you should not even receive it.

Do not allow your ISP provider to set up a simple catch all e-mail address for your domain name. If they do, make sure you have a free spam blocker working with it in order to miss the spam mail. You can also ask your ISP to disable this option.

Avoid using generic e-mail addresses on your domain like info@yourcompany.com or sales@yourcompany.com. These are the first addresses spammers will target.

Check to make sure your free spam blocker is set up correctly if you are still receiving a lot of spam e-mail after following all of these tips. You may lose

Train your free spam blocker by making sure you have viable addresses in your address book and your white listing e-mail and spam filter is correct and in place. You will have to update these every so often.
This article has been viewed 1,437 times.
Article comments
There are no posted comments.