Simple Ways To Stop Email Spam
Author

Menno Spijkstra

Published

December 27, 2009

Word count

554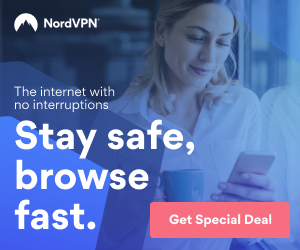 Receiving emails used to delight many internet users but not anymore these days. With the rising number of unwanted emails being sent to a lot of internet users, spam mails have now become an epidemic on the internet. It seems to be unstoppable despite the tireless efforts of the authors of internet security systems. Spams a re everywhere and it continues to cause more serious crimes on the net. To stop email spam, all internet users are advised to install a reliable anti-spam software in their computer system. Nowadays, online marketers and even private internet users must not be complacent about spams since this is one medium being used by scammers on the net in order to invade computer systems.
Once they are inside your computer, they fairly do just about anything that they want to do without your knowledge. Aside from having an anti-spam tool on your system, there are also various ways that you may do in order to provide additional protection to the one being rendered by this software. One of the simplest ways is to protect your email address from spambots which harvest visible online addresses that are displayed on web sites. So in case you have your own web site, you could devise some way in which spambots will not be able to locate your address.
What you could do is to hide it in a contact form and in case your visitors would like to keep in touch with you, they can click on that form. Spambots will not be able to trace where you have hidden your contact details and this would eventually stop email spam. For your other online transactions that don't really require your permanent online mail address, you can make an alternate address. You can use this alternate email when you need to sign up in some web sites on the net or you can use it for one time transactions.
Thru this, you will be able to stop email spam from directly entering your permanent email address. You can minimize being bombarded by unwanted mails everyday and instead stock them all in another alternative inbox. Spams are sometimes disguised as legitimate emails and many internet users fall prey to these emails. Internet users are highly encouraged not to reply to any suspicious mails since this will only open your doors to more spams. Also, in choosing for an email host, you can choose those that have anti-spams filter built in their system to further stop email spam. Aside from doing these little tasks to stop email spam, don't forget that you would still need a reliable spam software to ensure that your system is free from all these internet hoaxes.
Your anti-spam software provider must be able to provide with quality and dependable services to ensure the safety of all your online transactions. This is especially important for online marketers who often do financial transactions online. Your financial details are prone to being sabotaged by other scammers on the net. Further, they might even steal your client's information once they have invaded your computer system. So, don't allow these undesirable happenings to your business. It is always best that you stop email spam even before it eats up and crash down your online business and your reputation as well.
The author of this article Menno Spijkstra is an underground Internet Marketer who has been successful selling products online for many years. Menno is now coaching people how to make real money online through his program [http://www.IMachiever.com](http://www.imachiever.com). This course includes a detailed manual plus 5 products to sell and keep 100% of the profit.
Article source:
https://articlebiz.com
This article has been viewed 1,519 times.
Article comments
There are no posted comments.