The Difference between Opt-in Mails and Spam
Author

Stephan Weigandt

Published

January 4, 2010

Word count

582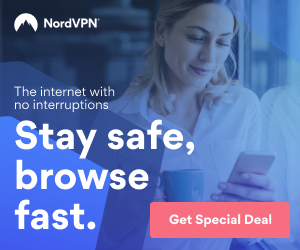 E-mail marketing is one of the practical methods to market products and services in a more private and direct demeanor. Though many have celebrated its wonderful benefits, this plan has essentially fallen on top of the fine line towards spamming.
It is hard to tell whether this address is a spammer. Often, though we have subscribed in an internet publication, their messages still fall under spam. And yes, it is comprehensible that these marketers have to lift their clientele but when will we know if they have crossed the line?
Opt-in mails vs. Spam
Email list building is the method of building a connection with prospected clients thru the purchase of their e-mails. The foremost difference with this and spamming is that email list building is authorization based. After we register in a certain site, we are offered newsletters, e-books or any educational media that seals the deal. The messages we are getting from these are called opt-in mails. There are some optional subscriptions and there are those that are not.
If you have read most the T&Cs, there are sites that straight away sign you up for their publication in return for your registering. This is still not spamming since you have agreed to receive those. The key to email list building is that written statement which certifies your authorization to them. Once registered, clients already know what should be expected. The benefit of this methodology is that you are secured the owners of those emails included in your list are interested in your products / services.
A successful list includes folks who would essentially take part and visit your internet site. These people customarily take the lead to subscribe in your updates, feeds or newsletters for a straightforward reason they required / wanted your products. And having a continuous update to your website will give them advantage in their own industry.
On the other hand, spam mail is employed for commercial purposes but without the receiver's information. These are the sites that have never asked any info from you but still managed to flood your mail box with messages. It is like sending a golfing linked article to somebody you do not know. If you are new to email marketing and is preparing to give out info thru spamming, you better think carefully. Spamming can place your company's reputation in danger.
Your IP address can be blacklisted as fast as Net service suppliers spot your actions. These messages typically fall under spam button. As you have spotted, e-mail mailboxes have 2 folders for incoming messages. And when you got specified as spam, the servers will keep their eye on you. Though there are some legitimized and licensed mails falling under spam box, the indisputable fact that the clients have requested for those info saves your company from difficulty. You've got the explanation to show that they actually did ask for your mail. Besides, the possibilities of having an irresponsive audience are high. Noting the example earlier, what if that person you are sending a golfing related message isn't a fan of it or worse hates that sport? You may lose profits right away and waste money on such stagnant users.
You do not want that, do you? As one says, hazarding is good characteristic for businessmen but confirm you are hazarding for a cost. With email list building, you are guaranteed to get the onlookers you desired and still be safe from the negative complications created by spamming. Give it some thought.
This article has been viewed 1,498 times.
Article comments
There are no posted comments.