It's Not Just A Pen
Author

Luke Crane

Published

July 16, 2019

Word count

431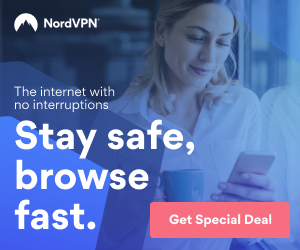 We are about the relentless pursuit of excellence. — Ward Wiebe
At Ritz-Carlton, the tiniest details matter. In the fantastic read "The New Gold Standard" by J. Michelli, he tells the story of the development of a new pen for the famous hotel. The design was selected, the vendor was chosen and all the appropriate measures were put in place. It looked to be a seamless roll out. As the pen was being distributed out to a select number of hotels, the leadership traveled to see how it was going. When they went to write something with the first pen distribution, they found that the ball point for the pen broke off easily… again and again.
Obviously this was an issue, so they completely stopped the pen roll out and admitted their mistake. The thing that makes them great is they went back to the drawing board and completely started over. After the process was done, they admitted they rushed the process and coined the axiom "it is not just a pen" to remember to pay attention to the small things.
In leadership, the small things matter. It can be exhausting trying to keep up with all the small things. Believe me, I get it. Every time I write one of these blogs I have to remember that spelling and grammar matter. It is a small thing. However, eventually small things add up to big things.
What it can cost you:
LOSS OF VALUE - If you consistently spell someone's name wrong or even pronounce it wrong, they will feel a lack of value.
LOSS OF TRUST - Consistently dropping the ball on very small things can keep you from getting the big project. Luke 16:10 says, "He who is faithful in the little things will be faithful in much".
LOSS OF MOMENTUM - Sometimes tackling the big things over and over can be exhausting. You can feel things are stalling or at a down right stand still. When you tackle small things, the momentum feels like it is rolling. You will be more energized and able to keep pursuing the big things.
A man I respect immensely practiced this holistically in his life. He repeated the axiom "relentless pursuit of excellence" over and over to me and the team. He is always looking for ways to do things better. He sees the value in the big things and the value in the small things.
Are you thinking about the small things?
Do you get stuck in the big projects and forget the small ones?
Are you faithful in the little things?
Luke Crane is the Owner of Leadership Cohort (www.leadershipcohort.com), a leadership coaching, speaking and training group that looks to help any person in their leadership journey.
Article source:
https://articlebiz.com
This article has been viewed 1,106 times.
Article comments
There are no posted comments.