Creative Writing Ideas
Reference & Education → Poetry
Author

Pearl Luke

Published

May 14, 2010

Word count

564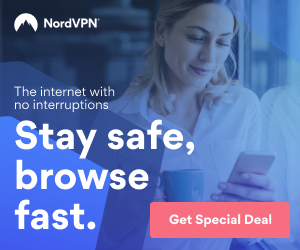 Creative writing ideas can come from a variety of sources and with effort and imagination you can shape this raw material into an original and powerful work. For example, listen to the conversations around you, whether on the subway, in a restaurant, at a movie theatre, or in the mall. Make note of any interesting snippets. The list below provides examples of where to look for creative writing ideas.
Where to get Creative Writing Ideas
Start with a topic familiar to you or one you would love to research. List three or four topics and pick the one you are most drawn to. Read as much information as possible about this subject. As you read and delve deeper into this topic, creative writing ideas will come.

Read the classifieds. They can be an excellent source for bits of humour to add to an existing story. You may also find ideas that will form the foundation of a complete story.

People watch. Find a busy corner and watch people pass. Select the first interesting character you see and write a description of the person. Expand that into a character sketch that goes beyond description. Expand your sketch into a story with the character as the protagonist. Perhaps you notice an older woman in the park who wears a sun hat, but carries an umbrella. Why does she do carry the umbrella? Perhaps a middle-aged man standing alone by a parked car yells into his cell phone for someone to call the police. What is the story behind this?

Archives and libraries contain many personal accounts and stories that can be turned into an engaging narrative. Tell the archivist that you're looking for an interesting story, and he or she is certain to have recommendations about where to look.

Photographs or artwork. Go to a photo gallery or art gallery and browse the displays. Perhaps one of them is particularly intriguing and will spark creative writing ideas for you.

News stories. Take a story in the news and write an exaggerated version of it. For example, the green movement is prevalent in the news. What would happen if everyone switched to solar energy? How would our world look, smell, produce food, and function in twenty years?

Conversation. Talk to people and learn about their lives. Everyone has an interesting story that may spark creative writing ideas. A personal story may provide the basis of a much longer, fictionalized story. Avoid using too many actual details. Instead, exaggerate and invent as much as possible.

Fear. Make a list of what people fear. Select an usual phobia and write about it.

The Internet is filled with creative writing ideas. Look for unusual blogs or websites, and when one grabs you, use it as the genesis of a story. The blog or website may feature prominently in your story, or you may only reference it in passing. Only the idea it sparks is important.

Eavesdrop. Listen in on conversations in restaurants and make notes about how people talk to each other. Sometimes what you miss in an overheard conversation and the missing context will stimulate you as you think about how to fill the gaps.
View everything and anything around you as possible resources for your writing: magazines, newspapers, TV shows, movies, bookstores, parks, restaurants, malls, hospitals, churches, and even cemeteries. Stories are everywhere. You need only imagine them.
This article has been viewed 1,582 times.
Rate article
This article has a 3 rating with 16 votes.
Article comments
There are no posted comments.