5 Steps to Successful Negotiation
Self-Improvement → Negotiation
Author

Glenise Anderson

Published

March 6, 2011

Word count

559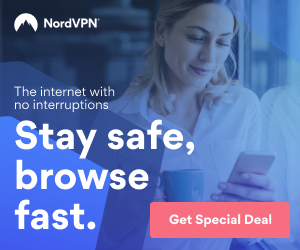 Negotiation skills are an attribute which every woman wanting to get ahead must have. In business today, successful negotiation is extremely important and is one of the pre-requisites for achieving success. The following are 5 steps which should be followed in order to negotiate successfully in business.
The very first step is to place yourself in the shoes of the person whom you are negotiating with. Look at things from the other person's perspective and evaluate what their objectives are. This will help you to understand what outcome they are looking for and hence could give you an advantage in the negotiation process. You will also be able to analyze how the other group views you and your proposal.
The next step which should be followed is to know everything about the business you are dealing with. You need to prepare prior to your meeting and find out as much as possible about them. Things which you need to consider should be how well the business is doing at the moment, whether they are carrying out the deal to meet some financial requirement and/or what the purpose is for them to be carrying out business with your company. The main reason for this step is to find out the motive behind the business dealing.
Always remember the person asking the questions is the person who holds the power. Ensure you ask questions to clarify the outcome are required and what is required from you.
There are many techniques involved with negotiation and you should make use of the one you feel most comfortable with. There are generally 3 types of techniques which every woman should select from. These three techniques are:
Competitive/Conflict negotiation

Cooperative Negotiation

Problem Solving Negotiation
Each of these techniques is unique on their own and follows a different plan. Research them all and then select one, which suits your style of negotiation and which also, helps your company fulfill its business needs.
The fourth step is to prepare a strategy. In order to achieve your objectives and come out successful from the negotiation, you need to have a well thought out and planned strategy. You can never predict what is going to happen so being prepared is the best option. Prepare the things you need to say and what you want to achieve beforehand. Knowing this information in advance, frees your mind to concentrate on managing whatever happens on the day.
Some of the tasks you should focus on completing before the meeting should be the time at which you will be carrying out the negotiation - is it suitable to both parties? Next, the duration of the meeting should be kept in mind, have you left enough time between meetings, so you don't have to rush from one to another – staying focused is the key. Where should the meeting be held to ensure a successful outcome is also very important?
The fifth and final step in negotiation is that you remain calm. There will be aspects in the meeting when you will not know what to do or say. At these moments the best thing to do is remain calm and patient. Do not let them know you are feeling pressured and most of all, do not let the other party intimidate you. If in doubt, ask a clarifying question.
Glenise Anderson is a successful business woman who wants to share her knowledge and skills
with other women. Her organization Self Confident Women, provides tailored education solutions that meet the personal and professional development needs of women.
Development and Training Courses for Women
Article source:
https://articlebiz.com
This article has been viewed 2,330 times.
Article comments
There are no posted comments.