Broker Negotiations - How to Contact the Seller for a Deal
Self-Improvement → Negotiation
Author

Jason Gilbert

Published

December 31, 2009

Word count

455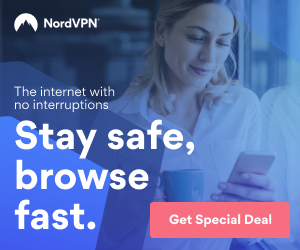 It is common in broker negotiations that after you've gotten all the facts together about a commercial real estate deal, you're going to want to contact the seller somehow to propose a deal. This is often met with a certain level of hesitance on the broker's side, but if you approach it in the right manner, you can convince the broker to let you contact the seller directly. Broker's like to maintain their position as the middle man at all times, so you'll have to jump over a slight hurdle to get to a point that you can work with the seller on your own. Here are a few tips that may help you out along the way…
Chances are that you aren't going to be able to speak with the seller by yourself no matter what,
so be prepared for a meeting or phone call with both the broker and the seller. During broker
negotiations, simply state that you have all the facts that you need and that you'd like to
schedule some sort of contact with the seller in the near future. Propose a time for the
discussion and see if it works for everybody's schedule. Be a little flexible to their time needs and try to work around their needs so you can seal the deal better.
Don't forget to invite the broker to participate in the call with the seller so that he or she doesn't feel like you are trying to sneak behind his or her back. If the broker rejects the idea of you coming in contact with the seller, simply remind him of how much faster a deal can go that way. Otherwise, the broker has to converse back and forth between both parties, which takes up a
lot of time and causes a lot of information to get lost in translation.
If you position it right during broker negotiations you'll get the opportunity to talk directly with the seller and end up with a big advantage. Sellers are often easier to deal with and you have the advantage of proposing the deal instead of having a broker attempt to do it for you and potentially mess the deal up. When you ask them direct questions, you'll get a lot of quick yes or no answers. They probably won't ask you anything in return until much later along the road, after the deal is already set in place. Do your best to work with the broker to allow you to contact the seller directly as it will most certainly lead to the smoothest deal possible.
More information can be found at http://www.makemoneyincommercial.com
Jason also teaches a land strategy called Joint Venture Facilitation where you bring land owners and developers together and get a piece of the project for yourself, thus eliminating the need for any cash, credit, or development experience or expertise, and no risk! For more
information please go to: http://www.makemoneyincommercial.com/articles
Article source:
https://articlebiz.com
This article has been viewed 2,088 times.
Article comments
There are no posted comments.