Tips To Negotiate Like A Pro
Self-Improvement → Negotiation
Author

Stefan Hyross

Published

April 19, 2009

Word count

562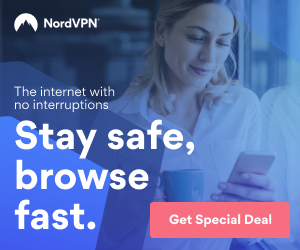 Most investors will agree, negotiating a good deal is the most difficult part of real estate investing. Very rarely will you hear an investor say that he got everything he wanted. But practice makes perfect and in the meantime, here are a few suggestions to help you negotiate your next deal.
The old saying of 'knowledge is power' couldn't be more true than in real estate. To negotiate a good real estate transaction, you should know the market, the law and try to lear as such as you can about the seller's status.
Understanding a seller's motivation for selling is a powerful asset, particularly in the case of an approaching or current foreclosure. Try to learn if there are recent events that are forcing the seller to sell quickly, how rapidly are they eager to close, etc. Other useful information includes how much debt the seller is carrying, if he is late on payments, if he is in pre-foreclosure, etc.
You may wonder how you could possibly extract this information from the seller. This is were tact, respect and patience come into play. Try to draw them out slowly by establishing a rapport and revealing some of your own personal information.
Other than the seller's situation and the results of the professional home inspection, you will also to understand the area. How many properties have sold in the last few months and for how much. This type of information may be available online or through a real estate agent.
A great skill to have in real estate investment is the ability to chat up the neighbors. No one will know the property and the area better then them. Ask them about the changes in the area, how many neighbors have renovated their homes, if the home you are interested in had any recent work or repairs done, etc. The neighbors will be able to give you a feel for the neighborhood and whether it is deteriorating or improving.
It pays to have your financing in place early on. This will allow to jump on a good deal without delay. Make sure you are pre-approved and not just pre-qualified with a lender. This could be a bargaining chip for you, money in 'your pocket' as opposed to just promises.
One good negotiating technique is to offer a price that is not a round figure, such as $275,400. All the seller will see is the extra $400 in their pocket. Make your offer a fair one, in line with the mid-range of the market. An offer that is too low will upset the seller and going too high may please the seller but cut into your potential profit.
You can also negotiate the portion of the closing costs that the seller might cover, title search cost, repair expenses, etc. Try to be realistic in your demands and don't give up. You will not get everything you ask for but you may be able to negotiate one or two things.
Some rookie real estate investor forget how important it is to have good legal and financial advice. Before finalizing an offer of purchase, make sure your accountant and lawyer review it. And be willing to walk away from a deal. If you take your time searching for the right property and negotiate firm but fair, you too can get a great deal.
This article has been viewed 1,587 times.
Article comments
There are no posted comments.