Broker Negotiations
Self-Improvement → Negotiation
Author

Jayson Gilbert

Published

December 24, 2009

Word count

451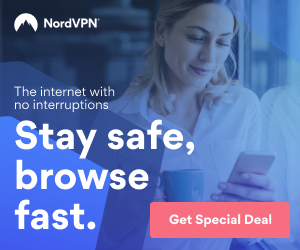 Broker Negotiations - How to Start to Negotiate a Property Deal with a Broker
If you've done any work in commercial real estate before, then you know that the easiest way to negotiate anything is directly with the owner of the property you are starting to work a deal with. Sometimes though, you don't exactly have that luxury and you end up in broker negotiations - a frustrating and often unprofitable place to be. Nevertheless, a lot of times you work with owners who insist on going through a broker, so you have to figure out how to work a deal with that person and still make some money.
When you're working out broker negotiations, the first thing you have to do is gather all the facts. Most brokers go into a deal with a very pessimistic outlook, assuming that you or anyone for that matter is going to do nothing but waste their time. You have to prove to them that you know what you're looking for, and what you're talking about for that matter. Enter the negotiations with confidence so that the broker doesn't brush you to the side like a million other buyers he/she has probably tried to work with before.
Making a good first impression in broker negotiations is key because typically if you establish yourself as a knowledgeable and confident person early on, the broker isn't going to ask a lot of questions. The more unsure you sound, the more unsure they'll be about the whole ordeal. Then you end up in a mode of defense, being pounded with question after question to prove yourself. In this case, you eventually want to work the conversation back around so you can start gathering facts again, rather than giving out your credentials.
One of the best ways to turn things around in broker negotiations is to simply establish yourself as a representative for a successful company with a certain amount of money to work with. If you give out that information right from the start, you'll get to bypass some of the question and get right to the facts of the deal. Simply state that you are there representing a team, and it's your job to gather facts about the deal. That way any inexperience you seem to have will be made up for as you are merely a messenger. There are a variety of other things to consider during negotiation, but this initial impression should give you a good start to work with so that your deal can go a little smoother.
You can see more information about this by going to http://www.makemoneyincommercial.com
Jason also teaches a land strategy called Joint Venture Facilitation where you bring land owners and developers together and get a piece of the project for yourself, thus eliminating the need for any cash, credit, or development experience or expertise, and no risk! For more information please go to: http://www.makemoneyincommercial.com/articles
Article source:
https://articlebiz.com
This article has been viewed 2,143 times.
Article comments
There are no posted comments.