Negotiating the Deal
Self-Improvement → Negotiation
Author

Anne Brown

Published

September 26, 2009

Word count

606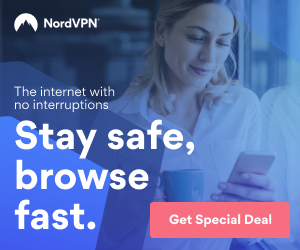 Buying or selling a business can be a difficult experience for a lot of people. Oftentimes, the buyers of a business for sale can be uneasy or even mistrusting of the sellers.
There are many business owners who are willing to misrepresent themselves (and their businesses) so it is understood if buyers can be nervous. Conversely, business owners have a very large investment in their business and they are nervous too. The thought of opening up their company for scrutiny from 'strangers' can be more than a little unnerving. Because of this, many business buyers and sellers can react by negotiating purchases that are so complex that they virtually shut down a negotiation. While it is absolutely important to protect your interests and mitigate all risks as well as possible, it is also important not to cripple a deal with overly thick purchase agreements and intimidating legal language. There certainly is a balance that needs to be maintained. This article will examine the aspect of "keeping it simple" in a business purchase negotiation while also protecting the interests of both parties.
Mitigating Risks and Keeping it Simple
As a buyer or seller, it is critical that you mitigate your risks as well as you can. That being said, it must also be asked, "how bad do you want the deal to happen"? For instance, there are many instances where buyers feel they must isolate every possible scenario in an offer in order to "protect" themselves. Sometimes going too far can strip away the good faith between business sellers and buyers that is so critical in a deal. For instance, in a 'typical' smaller business that is run out of rented premises and that is somewhat straightforward in nature, the standard Canadian and Ontario Real Estate Association forms for purchasing a business in leased premises are likely sufficient to transact the purchase.
Most business offers are made 'conditional' so that a buyer has several outs in case a red flag is raised. Some typical conditions include financing, due diligence, franchise approval and lease review. During the conditional period a buyer can virtually walk away from a deal if anything is amiss. So, if it is the case that a buyer is 'protected' during the conditional period and can exit the transaction at any time then what would be the point in staking the offer with condition after condition? There is a point in a small business sale at which redundancy sets in with the conditions.
From the sellers' point of view, too many conditions can complicate matters, especially if the language used is not plain English but is overly legal. There is a value in keeping things simple. Deals have fallen apart because buyers and sellers have strayed away from this principle.
Work with Professionals Who Know the Difference
Work with your business broker to explain your objective of keeping it simple. A good business brokerage professional should be able to balance your interests well. It is equally important to work with a lawyer who is experienced in handing business sale transactions (remember that there is a difference between a business sale and a real estate sale). Explain to your lawyer that you do want to be fully protected but also want to maintain a 'clean' offer that is easy to understand and would not be intimidating to the other party. Some lawyers may do so well a job of protecting their clients' interests that a deal is not done at all.
Buying or selling a company can be a long journey. Keeping things less complicated has a real value in helping transactions move along without complications.
Business for Sale in Toronto, Hamilton and surrounding areas in southern Ontario, Canada. We are a full service business brokerage here to help you buy or sell a business.
Article source:
https://articlebiz.com
This article has been viewed 1,736 times.
Article comments
There are no posted comments.