Anatomy of Negotiation
Self-Improvement → Negotiation
Author

Naveen Kumar Shelar

Published

April 11, 2008

Word count

384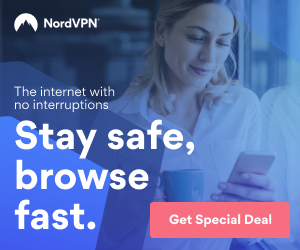 In my preceding article "Secrets of negotiation" I introduced the tools which make you an expert negotiator. Negotiation is the kind of tool that might really help you out of a corner in some circumstances, so in today's article, I am going to take a look at what is the anatomy of negotiation.
Personnel may be required to use their negotiation skills on different levels with people, internally regarding the sharing of scarce resources or even in their personal capacity in acquiring a vehicle or house. Negotiation even takes place as a requirement for leadership and within relationships. Every negotiator draw two lines the bottom and the peak, which tells his or her at what point he or she can negotiate, or what type of and how much authority he or she are enjoying, and what are the limitations, some time it seems the big barrier to become an expert negotiator. Several negotiators break down because one person bother about his or her bottom line and the other one have a number in mind, and one or both parties adopt a negative attitude for closing the gap. Ideal and realistic objectives must be set for the negotiation, including a fall back position. It is important to set the correct tone for the negotiation from the outset.
The elegant solution is a spectrum of authority not a point in space. Know what your parameters are - what are you authorized to negotiate on, and what is your bottom line? A pre-assessment of 'both' parties bargaining power should be made. I firmly believe if you are not authorized to take independent decision or you are not liberal on decisions, you can't be a negotiator. Because there would be a fear in your mind if you will take particular decision whether your senior will appreciates your decision or not, this fear may break your strength of negotiation. Authority is the fuel of negotiation. At first glance this section may appear very theoretical, but this is where the strategies and techniques are explored and practiced.
My advice here is if you are delegating authority to your subordinate give them absolute authority if you want to achieve the sheer result, appreciate them on their decision don't accept 10 out of 10 good result but , act as you want absolute from them.
I am a Facility & Administration professional; I have 5.5 years experience in this industry. I am MBA in operations; I also studied marketing management, rail transport management, and MA in history.
Specialties: New office set up and it's whole life cycle, in technology driven organizations. Competitive analysis, vendor negotiation, process compliance & improvements, policy and procedure drafting, lease deed / Agreement drafting, new formats / forms drafting.
Article source:
https://articlebiz.com
This article has been viewed 2,947 times.
Rate article
This article has a 5 rating with 1 vote.
Article comments
There are no posted comments.