The Art Of Persuasion And Negotiation: 3 Useful Tips To Get What You Want From People
Self-Improvement → Negotiation
Author

Michael Lee

Published

November 12, 2009

Word count

410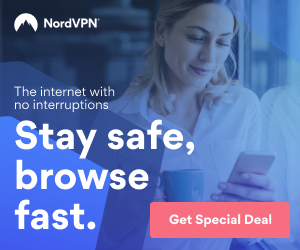 The art of persuasion and negotiation is a much-coveted skill. For hundreds of years, humankind has been using these skills to survive. The ancient Greeks negotiated with their neighboring lands all the time. Leaders of different nations always send ambassadors to settle peace negotiations. Traders of both the old and the new world use their powers of persuasion to sweeten their deals.
If you look at today's environment, the art of persuasion and negotiation has only become more relevant. The most successful people in the world know this all too well. By reading this article, you, too, can learn how to channel their powers of persuasion and negotiation.
Knowledge is power.
In the art of persuasion and negotiation, knowledge is very crucial. How much you know determines the extent of your power over the other. Before attempting a negotiation, you have to know everything there is to know about the people you'll be speaking with.
Find out what their weaknesses are, what they want, how much they are willing to put out, etc. Knowing all these can help you come up with better points for arguments and negotiations. You'll have an easier time persuading people to see things your way as well.
Establish common goals.
When dabbling in the art of persuasion and negotiation, you must remember that both parties should benefit from the deal. As much as possible, make the deal a win-win situation for everyone.
One way to cinch such collaborations is by establishing common goals - goals that are in line with you and your prospect's plan. Doing this gives the client a sense of solidarity, which will make them more agreeable to whatever it is you're cooking up.
Try the grassroots approach.
Gone are the days when you don't care about the person you're negotiating with over the phone. The grassroots strategy is once again earning popularity.
Instead of treating your clients like cash cows, try to develop a certain relationship with them. Ask about their family or their dreams every once in a while. The grassroots approach requires you to relate with the people you're trying to persuade or negotiate with. Drop your high and mighty attitude and start knocking on doors.
The art of persuasion and negotiation has long been practiced. Anybody can try the different strategies one step at a time. Try it on your parents, your friends or the local shopkeepers in your town.
This article has been viewed 1,689 times.
Article comments
There are no posted comments.