Learning to Say No
Self-Improvement → Negotiation
Author

Roseanna Leaton

Published

July 22, 2011

Word count

574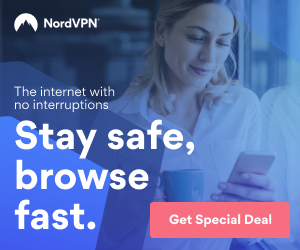 What can't you say no to? Some people cannot say no to chocolate whilst others cannot say no even when another person asks them to do something which is over and above the normal call of duty. These are two very different types of situations.
The first is an example of a situation where one wants something for themselves, and simply cannot stop themselves even though they believe that it might not be good for them. The latter is a situation whereby the desire to please another overrides one's sense of what is right or fair to oneself. Although these examples are very different, in both cases the inability to say no has the potential to be more than a little self-destructive.
When you know that you should say no but you cannot seem to do so there is a clear conflict between your logical mind and your emotional reaction. You are giving in to your emotional side in saying yes instead of no. You should say no to that chocolate but you want it. You should say no to that request but you want to please or you are afraid that you will displease.
To enable yourself to say no you have to learn how to align your emotions with your logical and intellectual mind. Thus one has to ask the question of why you want that chocolate or why you want to please. The answer which comes to you may not be absolutely complete in which case you will need to keep asking yourself "why...?"
A further step in learning to say no is to seek out alternate ways in which you might think which would help to align your emotions with your logical mind. For instance, in the case of overcoming chocolate cravings you could ask yourself to imagine how good you would feel in yourself by saying no, or how fantastic you will feel when you fit into your favorite jeans. In this way you begin to feel a nice proud sensation associated with saying no to chocolate, instead of a bereft feeling of loss and deprivation.
Imagine too how much more self respect you will feel the next time you say no to someone who asks you to do something which is unreasonable. In your mind's eye see yourself saying "no, I'm sorry, I won't do that" in a calm and firm voice; and notice how everyone treats you with more respect as a result of your response. Again, it's easy to begin to associate positive and powerful emotions with saying "no" instead or those old feelings of fear. By choosing to think in this way you can easily align your emotions with your logical mind and overcome old conflicts so that you can say no quite easily.
And so you can see that there is more than one step involved in learning to say no; but this task can be made a whole lot easier with the help of hypnosis. With hypnosis you have easy access to your subconscious mind and you can quickly embed new thought processes there which will elicit powerful and positive emotions and behavior. You can learn to be a lot more confident and to say no more easily with the help of hypnosis.
Roseanna Leaton, specialist in hypnosis mp3 downloads for confidence.
P.S. Discover how you can focus your mind with hypnosis; grab a free hypnosis mp3 from my website now.
This article has been viewed 2,436 times.
Article comments
There are no posted comments.