7 Tips to Negotiate the Best Telecommunication Contracts
Self-Improvement → Negotiation
Author

Marc Saulnier

Published

December 23, 2009

Word count

528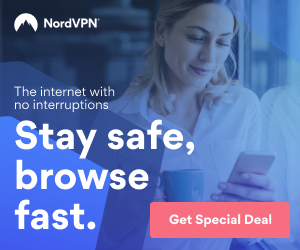 Negotiating telecommunication contracts can open the doors to significant savings, and so a telecom audit is inevitable in today's business to ensure economic business functioning and profitability. Technical knowledge and skills, which are of great advantage when it comes to determining the price to pay, are a must to negotiate a good contract. It is essential to negotiate skilfully, without compromising on the level of service, to reduce carrier margins and save money. Cost-effectiveness alone is not the keyword to negotiating telecommunication contracts; reliability of services is of prime importance while drawing contracts. Moreover, emphasis should also be given to future flexibility to adapt to change in technology as businesses are willing to pay a bit more if it meant access to more advanced features that would accentuate and improve the way they do their business.
Before entering into the process of negotiation of contract, the requirements in terms of services and equipments should be ascertained. There are a lot of details to decide like the number of devices to be supported, the applications to support, the procurement and maintenance of equipment and accessories, the types of voice and data services required, etc. Determining the indispensable services is an essential step to be completed with due diligence before starting the negotiations. Inventory and traffic patterns, as well as other pertinent information that will help a carrier price out the network effectively, should be determined. Depending upon the number of carriers used, a contract that can save a very significant percentage of the money previously set aside for telecom services can be negotiated. Once the requirements are well defined, one should analyse the different service providers and draw the contract with a suitable service provider.
The points to be borne in mind while drawing a contract are:
First, the period of contract should not be very long. Prices keep changing very often and it is never good to have a fixed price over a long period as competitive prices would be available in future. It is best to make use of the opportunity.
Second, carrier usage requirements will change. So it is best to make a contract which is flexible and not committed to a particular service. There should always be possibilities to incorporate changes.
Third, analyse the situation well before an existing contract ends and determine what would be best in the interests of the business, accordingly choose you future contract.
Fourth, several extension offers can be made for the contract, So it is essential not to make a hasty decision, but analyse the impact of the contract over the extended period.
Fifth, hidden costs in the contracts should be uncovered and if possible previous overcharges should be recouped.
Sixth, appropriate language should be used to draw up a legal contract. It will be beneficial to review the contract with and attorney or the legal advisory department if you have one.
Seventh, sufficient time should be taken to do the analysis and decide on the contract.
Some companies specialize in negotiating and maintaining contracts. The services of such companies can also be utilized. When skilfully negotiated, telecommunication contracts greatly help in the effective functioning of a business.
Marc Saulnier is the president of Diverse Networks LLC
Diverse Networks is a telecommunications provider and direct sales agent who work with the carriers to get the best telecom solutions for your business.
They are the single point of contact for all your telecommunication needs.
www.diversenetworksllc.com
Article source:
https://articlebiz.com
This article has been viewed 2,957 times.
Article comments
There are no posted comments.