Negotiating With Conference Centres
Self-Improvement → Negotiation
Author

Kim Hesse

Published

August 27, 2009

Word count

609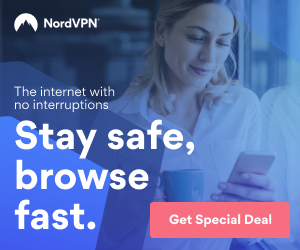 When planning an important event, one of the most important decisions you'll make is choosing the conference venue. Your venue provides space, of course, but it also provides amenities and atmosphere important to the overall feel and success of the event. Conference centres will offer you their standard contract to sign to secure the event. But, be sure that you understand the details of the contract and that you negotiate appropriately so that you get everything you need to make your event a success at a price you can afford. Here are some things we recommend you keep in mind when negotiating with conference centres.
Remember that You Are the Customer
Ask for what you want and be ready to explain why your requests are important to the success of your event. Explain your overall theme and the impression you want to give to your guests. Is this event "strictly business" or do you want a cozy and intimate feel that encourages socializing? Your centre coordinator should want to make you happy. If they don't appear to be open to your requests, then perhaps their venue is not the best choice for your event.
Be reasonable
You should feel free to ask for what you want from your conference centre, but you should also be reasonable. For example, you're not likely to get the venue for an 80% discount, so don't ask for one. Instead, perhaps, ask for some typically optional amenities, such as valet parking, to be included in the standard price. Keep in mind that if your venue coordinator comes to the conclusion that you're just out to get something for nothing, they will be likely to lose their willingness to negotiate. However, if they see you as a serious customer who is looking for a fair deal, they'll likely be happy to work with you.
Compare Venues
Even if you have your heart set on a particular venue, don't book it without comparing it to at least one other venue. Visiting more than one conference centre will give you ideas, help you formulate the right questions to ask and help you compare amenities and prices. When you talk to a venue coordinator, you'll be a more savvy and prepared customer if you've shopped around. If the venue coordinator is aware that you've looked elsewhere and are prepared to book the venue that best meets your requirements, they are more likely to negotiate with you.
Know the Contract Terms
You will ultimately be required to sign a contract with your conference centre in order to hold your date. Be certain that you've read and agreed to all of the terms listed in the contract. In addition, be certain that any specially negotiated terms that you've worked out with the venue are appropriately documented, including pricing terms.
Specifically, it's wise to ask the following of your prospective venue:
What is included in the room hire? You'll need to know if items like linen, dinnerware and glassware are included. In addition, if you're hosting a business conference, you should inquire about audio visual equipment and other business items.

Is parking included? With a valet?

Is there disabled access?

Are there cancellation fees? Is a deposit required?

Will you have options on the room set up? Can these be changed?
Once you've successfully negotiated your contract with your conference centre, you should feel relaxed and confident that your event is on the track to success. Booking your venue is an important detail in your overall event plan, so give this item the time it deserves.
Venues 2 Events helps you find the perfect conference venues, function venues, wedding venues, and meeting rooms to suit your event. You can perform a targeted search for venues in your area and email your favourites. To find a venue, visit Conference Venues.
Article source:
https://articlebiz.com
This article has been viewed 1,812 times.
Article comments
There are no posted comments.